Sullair air compressor part gas oil separator element 02250048-734
Technical parameters about Sullair air oil separator element:
1.Filtering precision:0.1μm.
2.Oil contained in compressed is below 3ppM.
3.Filtration efficiency:99.999%.
4.Service life is approximately 3500h-6000h.
5. Initial pressure differential≤0.02Mpa.
6.Filter element of air oil separator is made by the thin fiberglass,which imported from HV&Lydall company.
Our Sullair air oil separator element advantages:
1.Excellent performance
2.High filtration efficiency
3.Prompt Delivery
4.Every filter will be tested before delivery
5.easily for installation ,easily for replacement
6.Simple structure,Top quality
7.Under ISO9001-2000 quality certificate
8.The best Craftsmanship
9.Low initial pressure drop




Xinxiang Lifeierte Filter Corp.,Ltd (Stock code:837936)is specialized in manufacture of filters ,filter equipment,and environment system . Located in Xinxiang City-the center of Filtration in China.Lefilter has superior R & D team, professional technical team,experienced overseas sales team and perfect after-sales service system.We Lefilter people will try our best to satisfy customers' requirements.The develop philosophy of LEFILTER is "To purify environment,To serve society,To manage faithfully and To oyrsye excellence"!What's more,there're advanced production line,test machine and R & D department.They also obtained certification like ISO9001, IQNet & CQM,SGS,CNEX etc.

Original P/N
43334
02250131-496
250025-525
02250121-500
02250137-895
88290006-013
40596
02250044-537
250025-525
02250121-500
02250137-895
250018-652
49301
02250131-498
250025-526
02250100-755/753
02250100-756/754
02250131-499
250025-526
02250100-755
02250100-756
88290002-337
88290002-338
250025-526
02250061-137/02250060-462
02250061-138/02250060-463
02250131-012
02250131-013
02250046-012/02250145-731
02250046-013
250025-526
02250061-137
250042-862
88290001-469/405158
250025-526
250034-085
02250048-734/02250047-808
88290003-111/888290003-730
250025-526
250034-122/121
250034-134/133
88290001-466
88290001-467
02250139-996
250034-124/123
250034-130/129
02250051-238
02250051-239
250031-850
250028-244
88290004-372
250008-956
02250109-319/02250109-318
02250109-321/02250109-320
88290005-590
88290005-591
250025-525
250034-087
02250139-966
02250168-053 air filter
02250139-995 oil filter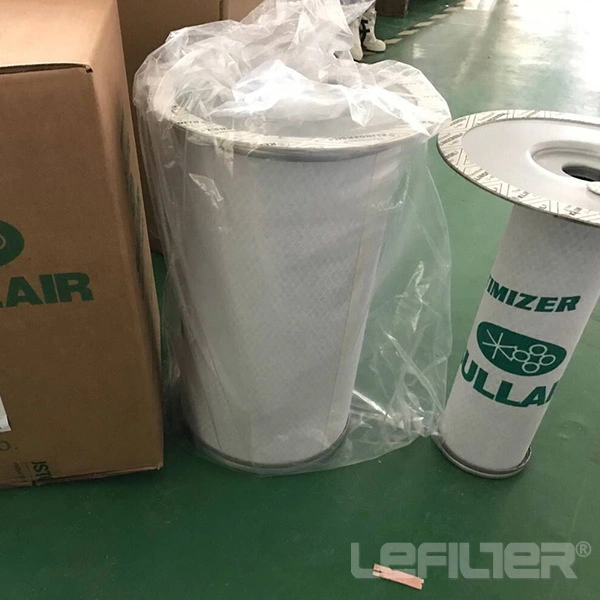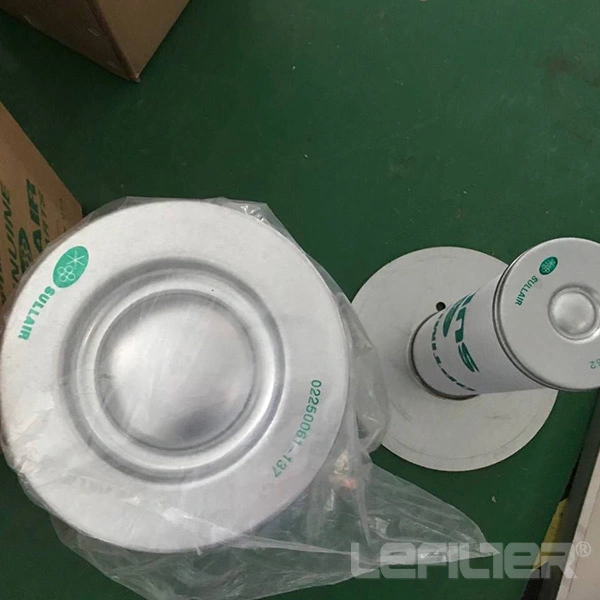 The main brands of filter which we can produce:
Hydraulic Oil Filters

Air Compressor
Air Filters

Compressor In-line Filters

HYDAC
PALL
MP-FILTRI
EPE
Vickers
ARGO
FILTREC
HY-PRO
INTERNORMEN
PARKER
STAUFFRexroth
TAISEIKOGYO Leemin Filter
Atlas Copco
Ingersoll Rand
Sullair
Compair
Fusheng
Liutech(Fuda)
Hitachi
American Hankison
Taiwan JM
England Domnick Hunter
Germany Ultrafilter
American Parker
Italy Hiross
Japan SMC
Taiwan TECHNOLAB
Sweden Atlas Copco
Italy BEA
Japan Orion
Germany Zander
Our products through the following test:
ISO 2941 Collapse & Burst Resistant
ISO 2942 Material Compatibility with Fluids
ISO 2943 Material Compatibility with Fluids
ISO 3724 Flow Fatigue Characteristics
ISO 3968 Pressure Drop vs. Flow Rate
ISO 16889 Multi-pass Performance Testing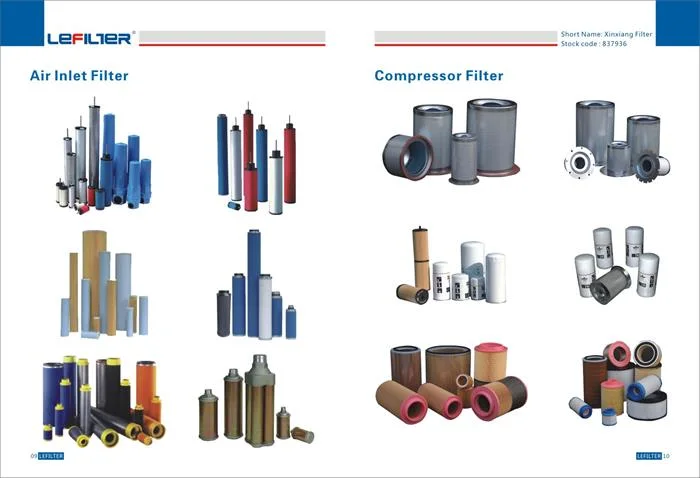 FAQ
Q1: Are you manufacturer?
A: Yes, we are manufacturer , and was public listed successfully in 2016,also our factory is located in Xinxiang City, Henan Province,China. Welcome to visit us!

Q2: How is the quality of the filters?
A: 'Quality is our culture!"
As a result, all of our replacement elements are manufactured rights here in China, under the most rigorous quality standards. Additionally, all of our filter elements carry Seven ISO Standards and we fully guarantee all of our products.

Q3: How do you guarantee the after-sale service?
A: Before shipment, our products are checked one by one. If any problems caused by the product itself, we will supply you the new replaced ones.

Q4: Do you accept OEM?
A: Yes, we can manufacture according to your requirement.

Q5: Can you design filters according to the working condition?
A: Yes. We have professional R&D department , and we can design the more suitable filters for you.