Foreword:
Thank you for your interest in advance!
It has been 16+ years since we processed the first HVAC air filter.


You can find various replaceable filters for Camfil, AAF etc. We have all kinds of frames and filter media available. As for prefilter media and secondary filters, we buy the optimum quality from Chinese native market. Their quality is stable and super. As for the HEPA filters, we imported from American Lydall and Suzhou H&V. We control the quality from the source.


There are plenty of testing machines in our laboratory including filter media testing and completed filters tested.


Welcome to have a Virtual tour to our factory by clicking the following:

Coarse filters as pre-filters for intake air systems
>Structure:
| | | |
| --- | --- | --- |
| Frame | Filter Media | Face net |
| Water resistant cardboard | Aluminum mesh/Stainless steel mesh/Nylon mesh | Spot mesh, expanded mesh |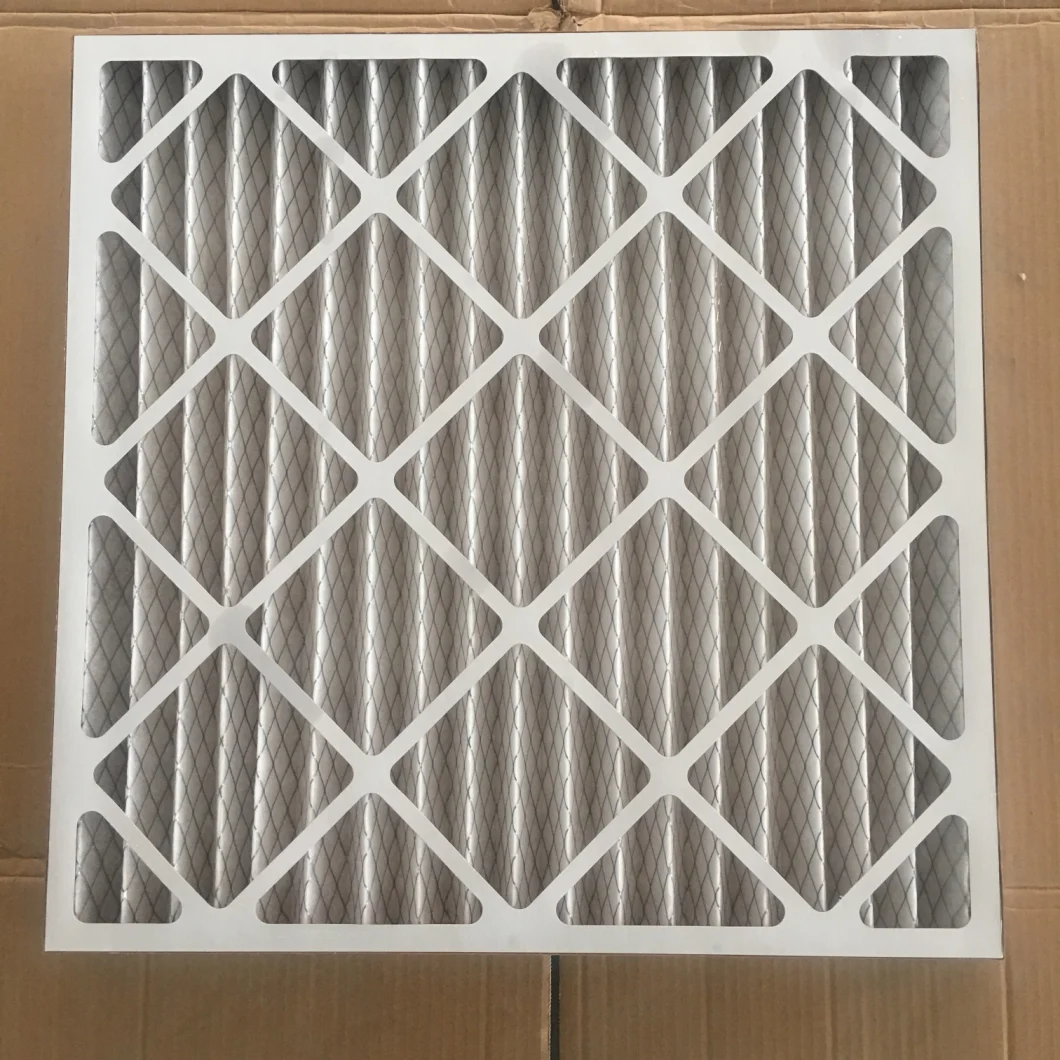 >Features:
1. Washable for repeated use, cost efficient
2. Ideal for high moisture, high temperature and acid resistant operating conditions
3. Super low initial pressure drop
4. High dust holding capacity
>Technical data:
1. G2, G3 EN779
2. Can be made in all customized sizes
3. Average arrestance: 65-90%(ASHRAE 52.2-1992)
4. Max air flow rate: 125% of nominal air flow
5. Final pressure drop: Recommend @150pa, Maximum @250pa.
6. Thermal stability: Up to 300ºC
7. Moisture resistance: 100% RH
>Application:
1. Primary filtration to remove moisture, oil residue or oil mist, grease, etc. in very dirty environments and general ventilation systems.
2. Ventilation conditions which require acid-base resistance air filters.
>Sample data:
W*H*D(mm)
Filter Class
Net layer
Filter Area(m2)
Airflow(CMH)
Intial Pressure Drop(Pa)
595*595*20
G2
4
1.4
3800
37
G3
287*595*20
G2
0.68
1900
55
G3
595*595*45
G2
6
2.52
3800
45
G3
287*595*45
G2
1.22
1900
45
G3
>Company Show
Thenow Purification Technology has focused on air filtration for many years: 16+ years for HVAC air filter and 21+ years for Industrial dust collector filter cartridges. We hope to bring the world more clean air with quality and environmental friendly filters.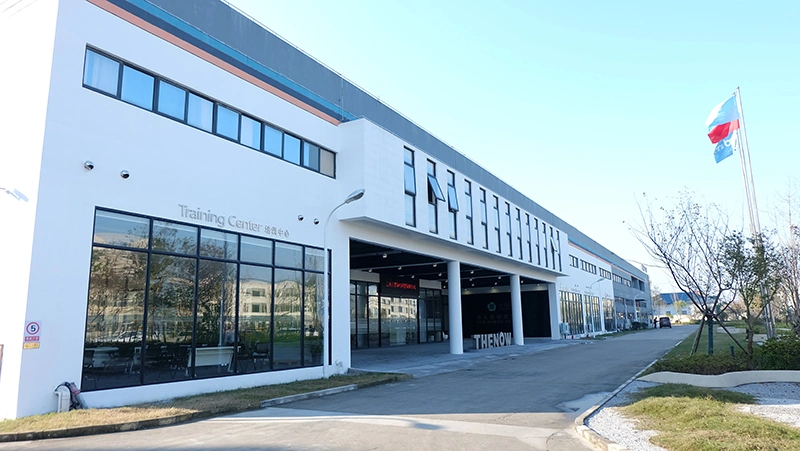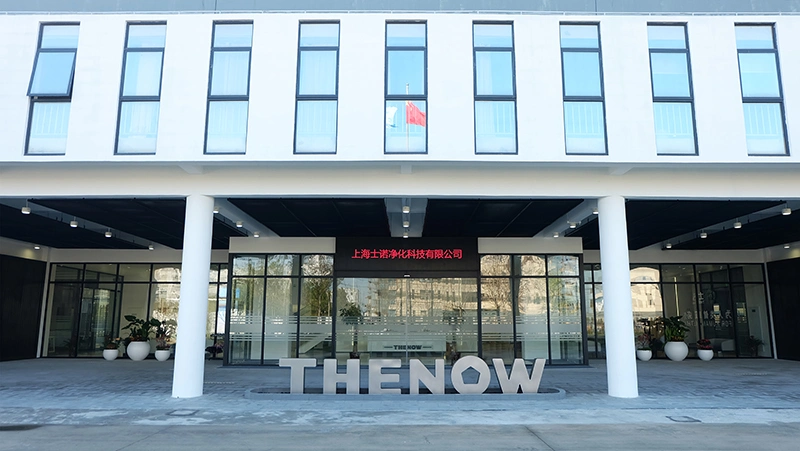 >Certificates and Test reports
Standard is a ruler for the filters from all over the world. We have been trying to meet the most strict standard. Our HVAC air filters have been certified by CE, SGS and tested according to EN779, EN1822, Ashare and the latest ISO16890. You can rest assured when make a decision to buy.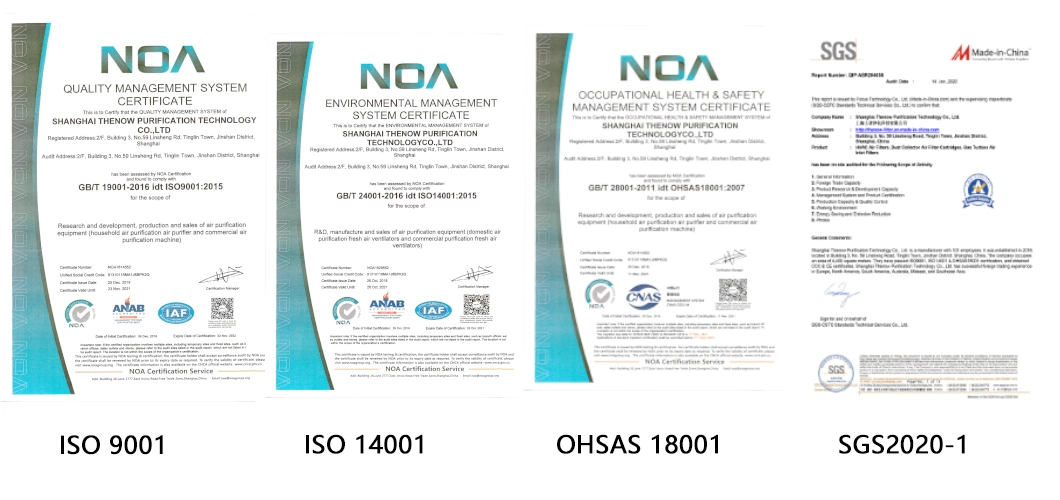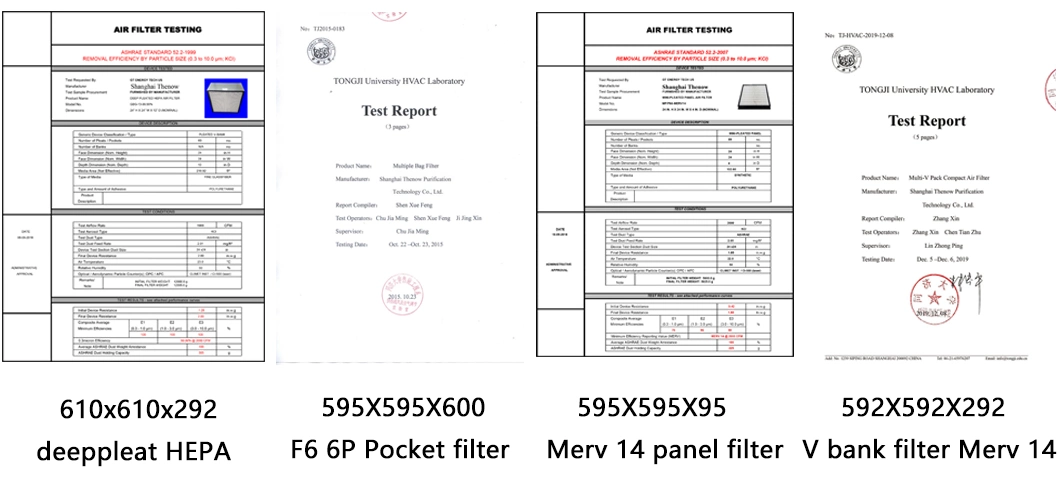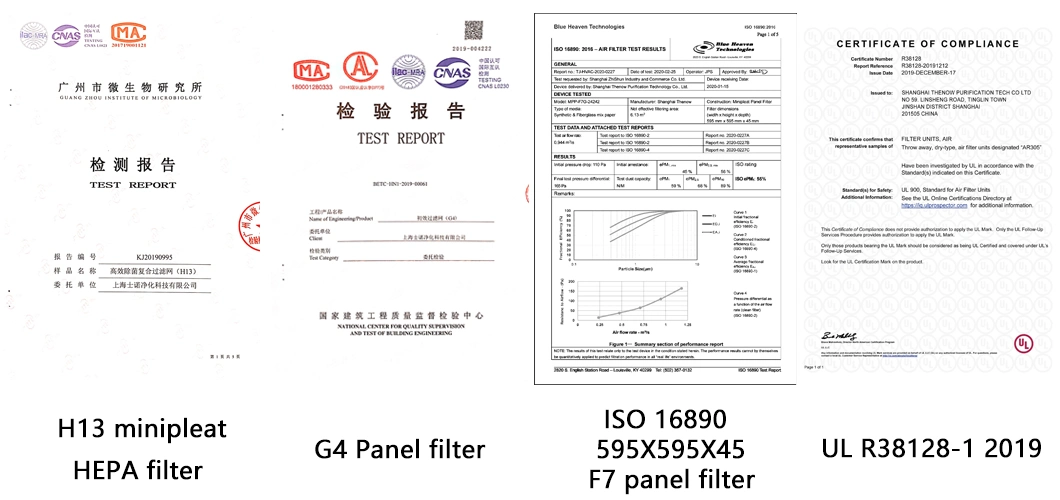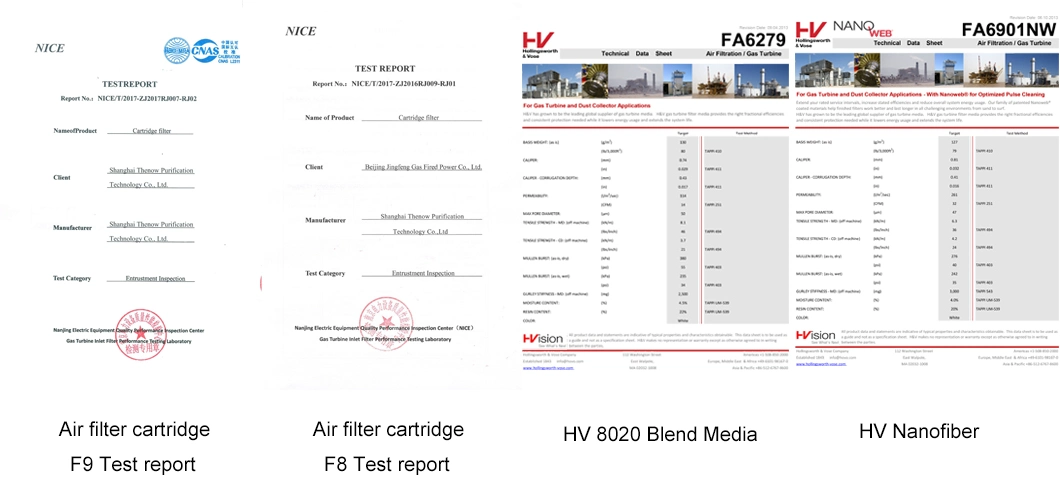 >8+ years exporting experience
We have been to Powtech In Nurnberg in 2014, Achema in Frankfurt in 2015, AHR in Chicago in 2018, Chilliventa in Nurnberg in 2018. And our filters have been to all over the world: Europe, Middle East area, Africa, South Asian area, South American area and North American area.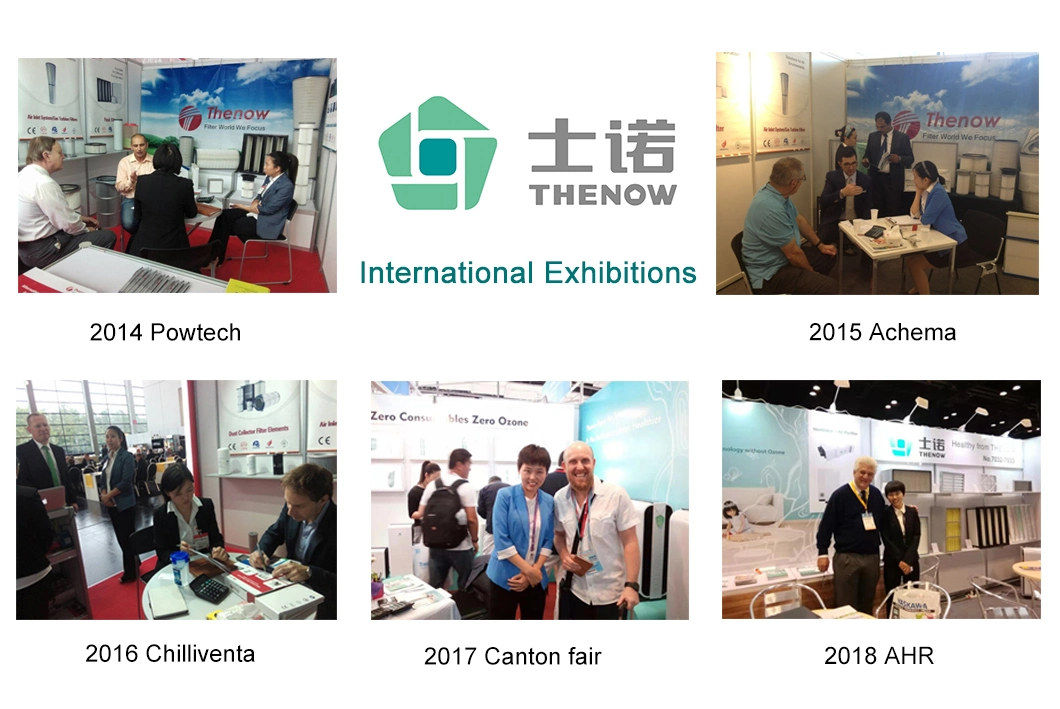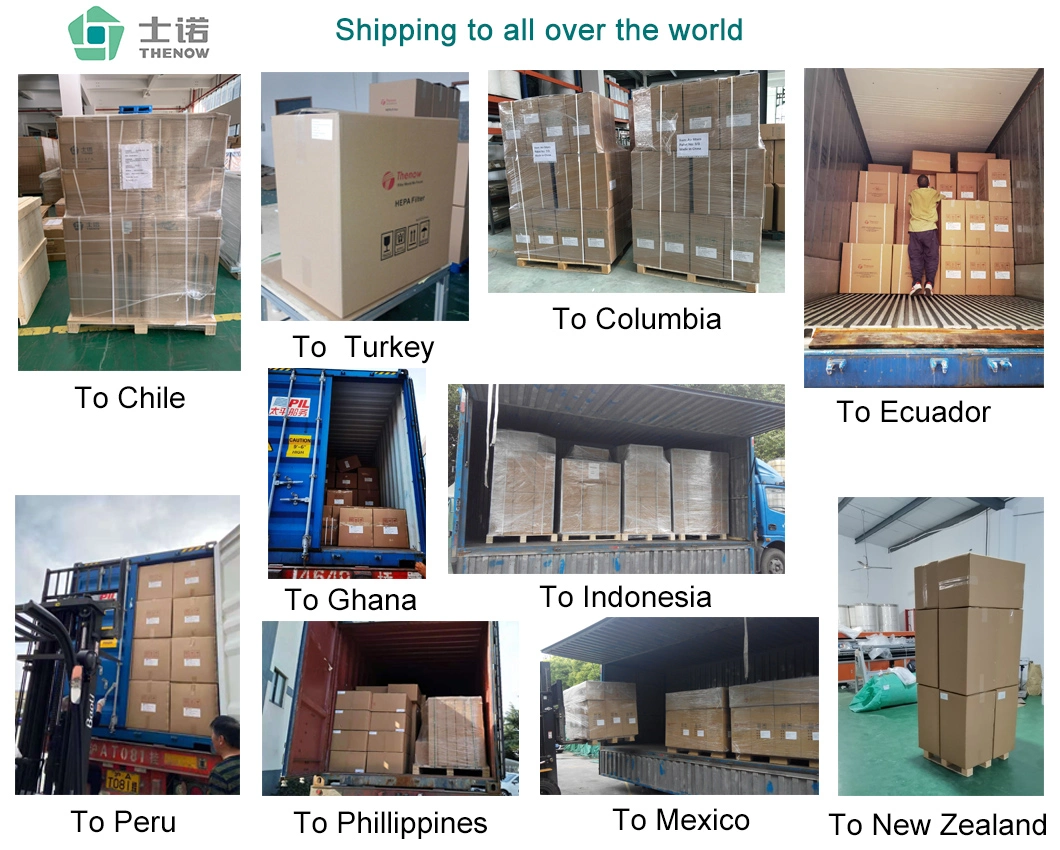 >Professional Packing and Container Loading
Packing is important especially for carboard frame disposable filters and HEPA filters with glassfiber filter media. So we are very careful with it.