hydac 0400-DN-010-BN4HC hydraulic lubrication oil filter element
Introduction:
Hydac company is the top on the hydraulic system pollution control.Their products have the characteristic on high pressure collapse resistance,high liquidity,high filtration efficiency.They are widely used in hydraulic and lubricant system to keep the systems operate regularly.Lefilter can produce such filters with same functions to replace hydac products.
Oil filtration hydac hydraulic filter element :
1.In the hydraulic system,hydac hydraulic oil filter is widely used to filter the solid part-
icles and colloidal substances in the filter system. It is filter element with excellent performance.
2.It can effectively help to control the contamination degree of the working media, to guarantee the safe and efficient operation of the hydraulic system and lubrication system.
Features of Replacement Germany Hydac Filter Element 0330 R 020 BN4HC
1. Material: HV fiberglass
2. Filter accuracy: 5um
3. Pressure: 1.0Mpa, 2.0Mpa, 16.0Mpa, 21.0Mpa
4. Application field: hydraulic system, lubrication system
5. O-Ring: NBR, fluororubber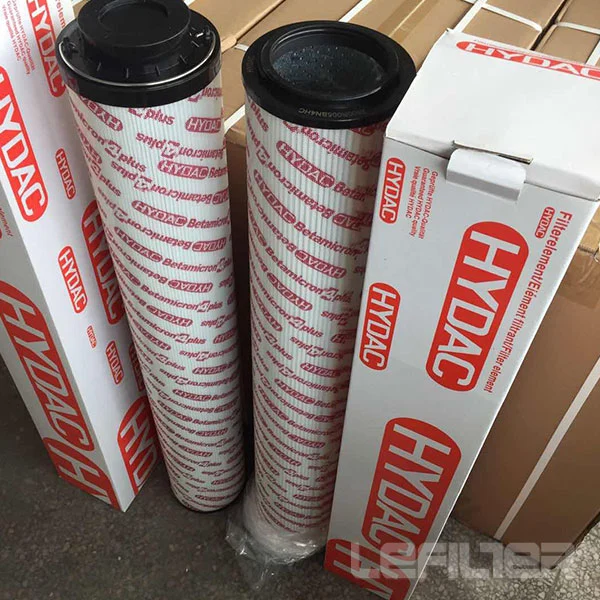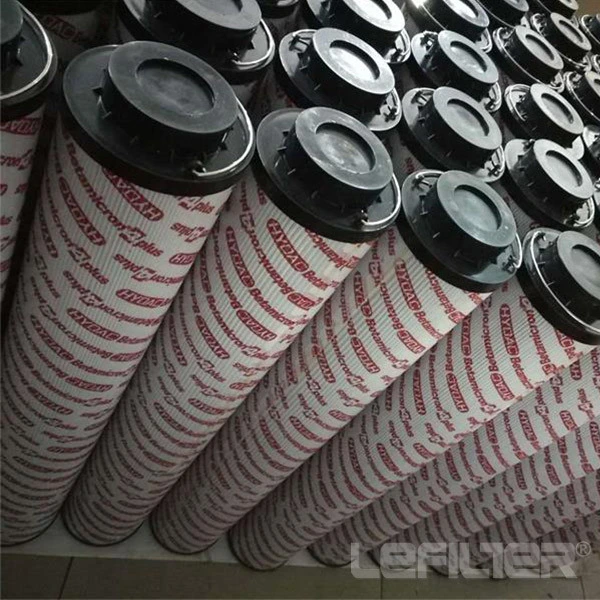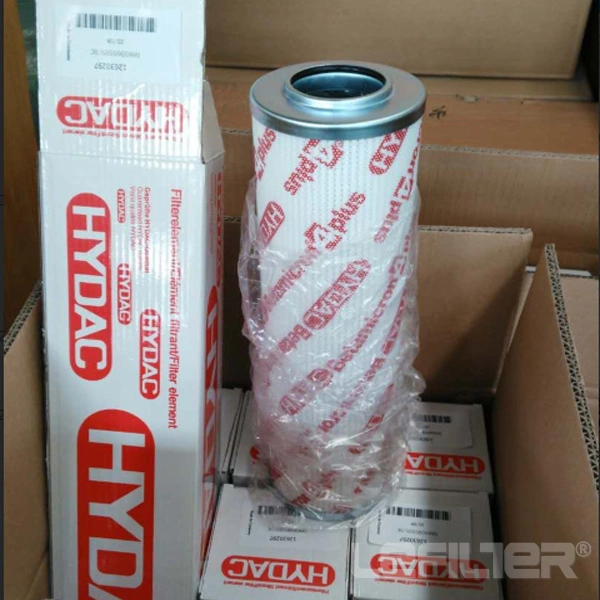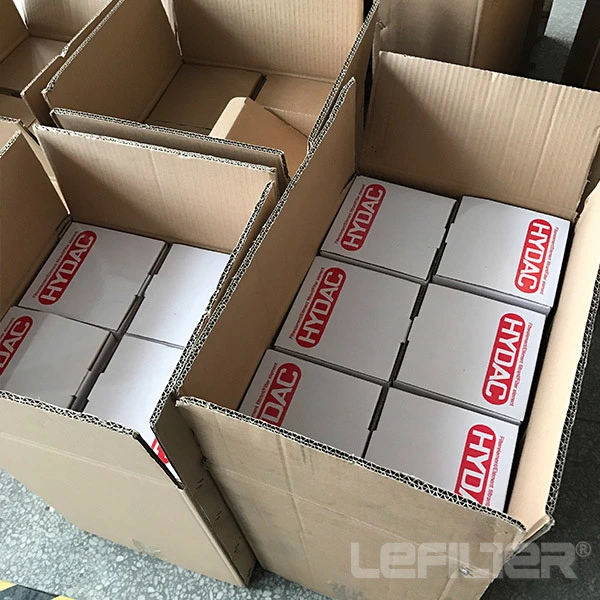 Hydac oil Filter Element 2600R010BN4HC Application
HYDAC Hydraulic Filter is mainly used for the hydraulic system filtration of the rolling mill and continuous casting machine and for the filtration of lubrication equipments. It is also used for oil refining, product separation and recycling during chemical production, well water injection in oilfield and dust removal, particles filtration in natural gas.




hydac oil filter element model shows :

1263063 2600R003BN4HC
1263064 2600R005BN4HC
1263065 2600R010BN4HC
1263066 2600R020BN4HC

2600R001BN4HC/-KB 2600R001ECON2
2600R001ON 2600R001ON/-B6
2600R001ON/-V 2600R001ON/-V-KB
2600R003BN4AM
2600R003BN4AM/-B6
2600R003BN4AM/-KB
2600R003BN4AM/-V
2600R003BN4AM/-V-KB
2600R003BN4HC
2600R003BN4HC/-B6
2600R003BN4HC/-KB
2600R003BN4HC/-SFREE-B6
2600R003BN4HC/-V
2600R003BN4HC/-V-KB
2600R003ECON2
2600R003ON/-B1
2600R003ON/-B3.5
2600R003ON/-B6-CP
2600R003ON/-SFREE-KB
2600R003ON/-V-B6
2600R003ON/-V-SFREE-KB
2600R003V
2600R003V/-KB
2600R003V/-V
2600R003V/-W
2600R005BN4AM/-KB
2600R005BN4AM/-V-KB
2600R005BN4HC
2600R005BN4HC/-B3.5
2600R005BN4HC/-B6
2600R005BN4HC/-KB
2600R005BN4HC/-SFREE
2600R005BN4HC/-SFREE-KB
2600R005BN4HC/-V
2600R005BN4HC/-V-B6
2600R005BN4HC/-V-KB
2600R005ECON2
2600R005ECON2/-V
2600R005ECON2/-V-B4
2600R005ON/-B1.5
2600R005ON/-B4
2600R005ON/-SFREE-B6
2600R005ON/-V-SAK
2600R005ON/-V-SFREE-KB
2600R005ON/PO/-KB
2600R005V/-V
2600R005V/-W
2600R010BN4AM
2600R010BN4AM/-B6
2600R010BN4AM/-KB
2600R010BN4AM/-V
2600R010BN4HC
2600R010BN4HC/-B4-KE50
2600R010BN4HC/-B6
2600R010BN4HC/-KB
2600R010BN4HC/-SAK
2600R010BN4HC/-V
2600R010BN4HC/-V-B4-KE50
2600R010BN4HC/-V-B6
2600R010BN4HC/-V-KB
2600R010BN4HX
2600R010BN4HX/-SFREE-KB
2600R010ECON2
2600R010ECON2/-V
2600R010MM
2600R010MM/-SFREE
2600R010ON/-B1
2600R010ON/-B2
2600R010ON/-SFREE
2600R010ON/-SFREE-B6
2600R010ON/-SO666
2600R010ON/-V-SAK
2600R010ON/PO
2600R010ON/PO/-KB
2600R010ON/PO/-V-KB
2600R010P
2600R010P/-B1
2600R010P/-KB
2600R010P/-W
2600R010P/HC
2600R010P/HC/-B2
2600R010P/HC/-B6
2600R010P/HC/-KB
2600R010P/HC/-V-KB
2600R010P/HC/-W
2600R010V
2600R010V/-KB
2600R010V/-V
2600R015MM
2600R020BN4HC
2600R020BN4HC/-B1
2600R020BN4HC/-B6
2600R020BN4HC/-KB
2600R020BN4HC/-V
2600R020BN4HC/-V-B6
2600R020BN4HC/-V-KB
2600R020ECON2
2600R020ON/-B1.5
2600R020ON/PO/-KB
2600R020P
2600R020P/-KB
2600R020P/-W
2600R020P/HC
2600R020P/HC/-B1
2600R020P/HC/-B6
2600R020P/HC/-KB
2600R020P/HC/-W
2600R020V
2600R020V/-KB
2600R025W
2600R025W/-B1
2600R025W/-B6
2600R025W/-KB
2600R025W/-V
2600R025W/-W
2600R025W/HC
2600R025W/HC/-B1
2600R025W/HC/-B6
2600R025W/HC/-KB
2600R025W/HC/-V
2600R025W/HC/-W
2600R040AM
2600R040AM/-KB
2600R040AM/-V
2600R040AM/-V-KB
2600R050W
2600R050W/-B0.2
2600R050W/-KB
2600R050W/-W
2600R050W/HC
2600R050W/HC/-B6
2600R050W/HC/-KB
2600R050W/HC/-V
2600R050W/HC/-V-B6
2600R050W/HC/-V-KB
2600R100W
2600R100W/-KB
2600R100W/-V
2600R100W/-W
2600R100W/-W-KB
2600R100W/HC
2600R100W/HC/-B0.2
2600R100W/HC/-B6
2600R100W/HC/-KB
2600R100W/HC/-V
2600R200W
2600R200W/-B1
2600R200W/-KB
2600R200W/HC
2600R200W/HC/-B0.2
2600R200W/HC/-B6
2600R200W/HC/-KB
2600R500W
2600 R 010 BN4НХ/-KE50-S0562
0660R010BN3HC HYDAC
0660D010BN4HC HYDAC
0060D010BN4HC HYDAC
0060D020BN4HC HYDAC
0030D010BN3HC HYDAC
0030D020BN3HC HYDAC
0110D010BN4HC HYDAC
0330-010-ON / QPD
0060-R010-BN4HC
0240-R010-ON-QPD
0110-D020-BN4HC
0240-D005-ON-QPD
0240-D010-ON-QPD
0330-D010-ON-QPD
2600R020BN3HC
1300R010BN4HC
2600R010BN4HC /-KB
0110 D 010 BN4HC
1300R001BN4HC
UE319AP20Z
0330D020ON
0500R020BN4HC
0160 D 200 W/HC /-V SUCTION FILTER
2600-R-025-W/HC/-KB
2600-R-200-W/HC/-B6
2600R005BN4HC
0330R020ON
0660R010P
2600R050W/HC/KB
1300 R 003 ON/-KB
0850R025WHC
0500 D005 BH4HC
0240 D005 BN4HC
2600 R005 BN4HC
0660 D 010 V
0660D020BN4HC
0030D020BN/HC
1300R010BN3HC/-KB
0160MA003BN.
0165R005ON/-B6
0240D005BN4HC
0160-D-010-BH3HC
0400-DN-010-BN4HC/-V
01E.90.10VG.30.E.P
01NL.400.10VG.30.E.P
01E.90.3VG.HR.E.P
852588SMX10
0060R010BN3HC
0500D10BN/HC
0330D10BN/HC
0240D10BN/HC
0850R025W/HC
OF5F10P6N2B05E
OF5L10P6N2B05E
OF5L10P3M2B03E
OF5L10P3M2B05E
OF5L10P3M2B10E
OF5L10P3M2B20E
OF5L10P3M2B40E
OF5L10P6N2B03E
OF5L10P6N2B05E
OF5L10P6N2B10E
OF5L10P6N2B20E
OF5L10P6N2B40E
0160D010BN4HC
0330D010BN4HC
0300R010BN4HC
0240D010BH4HC
2600R010BN4HC/-B6
2600R010BN3HCB6
0250DN010BN4HC/-V
0950R020BN/HC/-B6
0500D010BN4HC
0060R010BN4HC
0030D005BN4HC
2700R005ONPO-ZU-KV
OFU10P1N3B05B
OFU10P2N2B10B
OFU10P2N3B10B
OFU10V2N2B05B
OFU10P2N2B03B
OFU10P2N2B05B
OFU10P2N2B10B
OFU10P2N2B20B
OFU10P2N2B40B
OFU10P2N3B03B
OF5L10P3M2B03E
OF5L10P3M2B05E
OF5L10P3M2B10E
OF5L10P3M2B20E
OF5L10P3M2B40E
OF5L10P6N2B03E
OF5L10P6N2B05E
OF5L10P6N2B10E
OF5L10P6N2B20E
OF5L10P6N2B40E
OF5L10P6N2B05E
0015 R 005 BN4HC,0015 R 010 BN4HC,0015 R 010 BN4HC /-B6,0015 R 010 BN4HC /-V,0015 R 010 BN4HC /-V-B6,0015 R 020 BN4HC,0015 R 020 BN4HC /-B6,0015 R 020 BN4HC /-V,0015 R 020 BN4HC /-V-B6,0030 R 003 BN4HC,0030 R 003 BN4HC /-B6,0030 R 003 BN4HC /-KB,0030 R 003 BN4HC /-V,0030 R 003 BN4HC /-V-B6,0030 R 003 BN4HC /-V-KB,0030 R 003 V,0030 R 003 V /-KB,0030 R 003 V /-V,0030 R 003 V /-W,0030 R 005 BN4HC,0030 R 005 BN4HC /-B1,0030 R 005 BN4HC /-B6,0030 R 005 BN4HC /-KB,0030 R 005 BN4HC /-V,0030 R 005 BN4HC /-V-B6,0030 R 005 BN4HC /-V-KB,0030 R 005 V,0030 R 005 V /-KB,0030 R 005 V /-W,0030 R 010 BN4HC,0030 R 010 BN4HC /-B6,0030 R 010 BN4HC /-KB,0030 R 010 BN4HC /-V,0030 R 010 BN4HC /-V-B6,0030 R 010 BN4HC /-V-KB,0030 R 010 MM,0030 R 010 P/HC,0030 R 010 P/HC /-V,0030 R 010 V,0030 R 010 V /-V,0030 R 010 V /-W,0030 R 020 BN4HC,0030 R 020 BN4HC /-B1,0030 R 020 BN4HC /-B6,0030 R 020 BN4HC /-KB,0030 R 020 BN4HC /-V,0030 R 020 BN4HC /-V-B6,0030 R 020 BN4HC /-V-KB,0030 R 020 P/HC,0030 R 020 P/HC /-KB,0030 R 020 V,0030 R 020 V /-V,0030 R 020 V /-W,0030 R 025 W/HC,0030 R 025 W/HC /-KB,0030 R 025 W/HC /-V,0030 R 025 W/HC /-V-T150,0030 R 025 W/HC /-W,0030 R 050 W/HC,0030 R 050 W/HC /-V,0030 R 100 W/HC,0030 R 200 W/HC,0060 R 001 BN4HC,0060 R 003 ON,0060 R 003 ON /-B6,0060 R 003 ON /-KB,0060 R 003 ON /-V,0060 R 003 ON /-V-B6,0060 R 003 ON /-V-KB,0060 R 003 V,0060 R 003 V /-B1,0060 R 003 V /-B6,0060 R 003 V /-KB,0060 R 003 V /-V,0060 R 003 V /-V-B1,0060 R 003 V /-V-B6,0060 R 003 V /-V-KB,0060 R 003 V /-W,0060 R 005 ON,0060 R 005 ON /-B6,0060 R 005 ON /-KB,0060 R 005 ON /-V,0060 R 005 ON /-V-B6,0060 R 005 ON /-V-KB,0060 R 005 V,0060 R 005 V /-B1,0060 R 005 V /-B6,0060 R 005 V /-KB,0060 R 005 V /-V,0060 R 005 V /-V-B1,0060 R 005 V /-V-B6,0060 R 005 V /-V-KB,0060 R 010 ON,0060 R 010 ON /-B1,0060 R 010 ON /-B6,0060 R 010 ON /-KB,0060 R 010 ON /-SFREE,0060 R 010 ON /-V,0060 R 010 ON /-V-B6,0060 R 010 ON /-V-KB,0060 R 010 P,0060 R 010 P /-KB,0060 R 010 P /-V,0060 R 010 P /-W,0060 R 010 P/HC,0060 R 010 P/HC /-KB,0060 R 010 V,0060 R 010 V /-B1,0060 R 010 V /-B6,0060 R 010 V /-KB,0060 R 010 V /-V,0060 R 010 V /-V-B1,0060 R 010 V /-V-B6,0060 R 010 V /-V-KB,0060 R 010 V /-W,0060 R 020 ON,0060 R 020 ON /-B6,0060 R 020 ON /-E,0060 R 020 ON /-KB,0060 R 020 ON /-SFREE,0060 R 020 ON /-V,0060 R 020 ON /-V-B6,0060 R 020 ON /-V-KB,0060 R 020 P,0060 R 020 P /-KB,0060 R 020 P /-V,0060 R 020 P /-W,0060 R 020 P/HC,0060 R 020 P/HC /-KB,0060 R 020 P/HC /-W,0060 R 020 V,0060 R 020 V /-B1,0060 R 020 V /-B6,0060 R 020 V /-KB,0060 R 020 V /-V,0060 R 020 V /-V-B1,0060 R 020 V /-V-B6,0060 R 020 V /-V-KB,0060 R 025 W,0060 R 025 W /-B1,0060 R 025 W /-B6,0060 R 025 W /-KB,0060 R 025 W /-V,0060 R 025 W /-V-B1,0060 R 025 W /-V-B6,0060 R 025 W /-V-KB,0060 R 025 W /-W,0060 R 025 W/HC,0060 R 025 W/HC /-B1,0060 R 025 W/HC /-B6,0060 R 025 W/HC /-KB,0060 R 025 W/HC /-V,0060 R 025 W/HC /-V-B6,0060 R 025 W/HC /-V-KB,0060 R 025 W/HC /-V-T150,0060 R 025 W/HC /-W,0060 R 025 W/HC /-W-KB,0060 R 050 W,0060 R 050 W /-B1,0060 R 050 W /-KB,0060 R 050 W /-V,0060 R 050 W /-W,0060 R 050 W/HC,0060 R 050 W/HC /-B6,0060 R 050 W/HC /-KB,0060 R 100 W,0060 R 100 W /-B1,0060 R 100 W /-B6,0060 R 100 W /-KB,0060 R 100 W /-V,0060 R 100 W /-V-B1,0060 R 100 W /-V-B6,0060 R 100 W /-V-KB,0060 R 100 W /-W,0060 R 100 W/HC,0060 R 100 W/HC /-KB,0060 R 200 W,0060 R 200 W /-B1,0060 R 200 W /-B6,0060 R 200 W /-KB,0060 R 200 W /-V,0060 R 200 W /-V-B1,0060 R 200 W /-V-B6,0060 R 200 W /-V-KB,0060 R 200 W /-W,0060 R 200 W/HC,0075 R 003 ON,0075 R 003 ON /-B6,0075 R 003 ON /-KB,0075 R 003 ON /-V,0075 R 003 ON /-V-B6,0075 R 003 ON /-V-KB,0075 R 005 ON0075 R 005 ON /-B6,0075 R 005 ON /-KB,0075 R 005 ON /-V,0075 R 005 ON /-V-B6,0075 R 005 ON /-V-KB,0075 R 010 ON,0075 R 010 ON /-B1,0075 R 010 ON /-B2,0075 R 010 ON /-B6,0075 R 010 ON /-KB,0075 R 010 ON /-V,0075 R 010 ON /-V-B1,0075 R 010 ON /-V-B6,0075 R 010 ON /-V-KB ,0075 R 010 P/HC,0075 R 020 ON,0075 R 020 ON /-B6,0075 R 020 ON /-KB, 0075 R 020 ON /-V,0075 R 020 ON /-V-B6,0075 R 020 ON /-V-KB,0075 R 020 P/HC,0075 R 025 W/HC,0075 R 025 W/HC /-V,0075 R 025 W/HC /-W,0075 R 050 W/HC,0075 R 050 W/HC /-B2,0075 R 050 W/HC /-V,0075 R 100 W/HC,0075 R 200 W/HC,0090 R 003 BNK4,0090 R 003 ON,0090 R 005 BNK4,0090 R 010 BN4HC /-V,0090 R 010 BN4HC,0090 R 010 BNK4,0090 R 010 ECON2,0090 R 010 MM /-B6,0090 R 010 MM,0090 R 010 ON /-SFREE,0090 R 010 P/HC,0090 R 015 MM,0090 R 020 BN4HC /-B2,0090 R 020 BN4HC,0090 R 020 BNK4,0090 R 020 ECON2,0090 R 020 ON /-B6,0090 R 020 ON /-V,0110 R 003 ECON2,0110 R 003 ON /-B6,0110 R 003 ON /-KB,0110 R 003 ON /-V,0110 R 003 ON /-V-B6,0110 R 003 ON /-V-KB,0110 R 003 ON,0110 R 003 V /-KB,0110 R 003 V /-V,0110 R 003 V /-W,0110 R 003 V,0110 R 005 ON /-B6,0110 R 005 ON /-KB,0110 R 005 ON /-SFREE,0110 R 005 ON /-V,0110 R 005 ON /-V-B6,0110 R 005 ON /-V-KB,0110 R 005 ON,0110 R 005 V /-KB,0110 R 005 V,0110 R 010 ON /-B1,0110 R 010 ON /-B6,0110 R 010 ON /-KB,0110 R 010 ON/PO /-B6,0110 R 010 ON/PO /-KB,0110 R 010 ON/PO /-V,0110 R 010 ON/PO,0110 R 010 ON /-SFREE,0110 R 010 ON /-V,0110 R 010 ON /-V-B6,0110 R 010 ON /-V-KB,0110 R 010 ON,0110 R 010 P /-B2,0110 R 010 P /-B6,0110 R 010 P/HC /-B6,0110 R 010 P/HC /-KB,0110 R 010 P/HC /-V,0110 R 010 P/HC /-W,0110 R 010 P/HC,0110 R 010 P /-KB,0110 R 010 P /-V,0110 R 010 P /-W,0110 R 010 P,0110 R 010 V /-V,0110 R 010 V /-W,0110 R 010 V,0110 R 020 ON /-B1,0110 R 020 ON /-B6,0110 R 020 ON /-KB,0110 R 020 ON/PO /-KB,0110 R 020 ON /-V,0110 R 020 ON /-V-B6,0110 R 020 ON /-V-KB,0110 R 020 ON,0110 R 020 P/HC,0110 R 020 P /-KB,0110 R 020 P /-W,0110 R 020 P,0110 R 020 P/HC /-B6,0110 R 020 P/HC /-KB,0110 R 020 P/HC /-W,0110 R 020 V /-KB,0110 R 020 V /-W,0110 R 020 V,0110 R 025 W /-B1,0110 R 025 W /-B6,0110 R 025 W /-KB,0110 R 025 W /-V,0110 R 025 W /-V-KB,0110 R 025 W /-W,0110 R 025 W /-W-B6,0110 R 025 W,0110 R 025 W/HC /-B1,0110 R 025 W/HC /-B6,0110 R 025 W/HC /-KB,0110 R 025 W/HC /-V,0110 R 025 W/HC /-V-W,0110 R 025 W/HC /-W,0110 R 025 W/HC,0110 R 050 W /-B1,0110 R 050 W /-B6,0110 R 050 W/HC /-V-B6,0110 R 050W/HC,0110 R 050 W /-KB,0110 R 050 W,0110 R 050 W/HC /-B1,0110 R 050 W/HC /-B6,0110 R 050 W/HC /-KB,0110 R 050 W/HC /-V,0110 R 050 W/HC /-V-KB,0110 R 050 W/HC /-W,0110 R 100 W,0110 R 100 W/HC /-B6,0110 R 100 W/HC /-KB,0110 R 100 W/HC /-V,0110 R 100 W/HC /-W,0110 R 100 W/HC,0110 R 200 W,0110 R 200 W/HC /-B0.2,0110 R 200 W/HC,0150 R 005 ON,0150 R 010 ON,0150 R 010 ON /-B6,0150 R 010 ECON2,0150 R 010 MM,0150 R 015 MM,0150 R 020 ON,0150 R 020 ON /-B2,0150 R 020 ECON2,0160 R 003 BN4AM,0160 R 003 ON,0160 R 003 ON /-B6,0160 R 003 ON /-KB,0160 R 003 ON /-V,0160 R 003 ON /-V-B6,0160 R 003 ON /-V-KB,0160 R 003 ECON2,0160 R 003 V,0160 R 003 V /-KB,0160 R 003 V /-V,0160 R 003 V /-W,0160 R 005 ON,0160 R 005 ON /-B6,0160 R 005 ON /-KB,0160 R 005 ON /-V,0160 R 005 ON /-V-B6,0160 R 005 ON /-V-KB,0160 R 005 V,0160 R 005 V /-V,0160 R 005 V /-W,0160 R 010 BN4AM,0160 R 010 ON,0160 R 010 ON /-B1,0160 R 010 ON /-B6,0160 R 010 ON /-E,0160 R 010 ON /-KB,0160 R 010 ON /-V,0160 R 010 ON /-V-B6,0160 R 010 ON /-V-KB,0160 R 010 ECON2,0160 R 010 MM,0160 R 010 P,0160 R 010 P /-KB,0160 R 010 P /-V,0160 R 010 P /-W,0160 R 010 P/HC,0160 R 010 P/HC /-KB,0160 R 010 V,0160 R 010 V /-B6,0160 R 010 V /-KB,0160 R 010 V /-V,0160 R 010 V /-V-KB,0160 R 010 V /-W,0160 R 020 ON,0160 R 020 ON /-B6,0160 R 020 ON /-KB,0160 R 020 ON /-V,0160 R 020 ON /-V-B1,0160 R 020 ON /-V-B6,0160 R 020 ON /-V-KB,0160 R 020 P,0160 R 020 P /-KB,0160 R 020 P /-W,0160 R 020 P/HC,0160 R 020 P/HC /-KB,0160 R 020 V,0160 R 020 V /-V,0160 R 020 V /-W,0160 R 025 W,0160 R 025 W /-B6,0160 R 025 W /-KB,0160 R 025 W /-V,0160 R 025 W /-W,0160 R 025 W/HC,0160 R 025 W/HC /-B6,0160 R 025 W/HC /-KB,0160 R 025 W/HC /-V,0160 R 025 W/HC /-W,0160 R 050 W,0160 R 050 W/HC,0160 R 050 W/HC /-B6,0160 R 050 W/HC /-KB,0160 R 050 W/HC /-W,0160 R 100 W,0160 R 100 W /-KB,0160 R 100 W/HC,0160 R 100 W/HC /-KB,0160 R 200 W,0160 R 200 W /-KB,0160 R 200 W/HC,0165 R 003 ECON2,0165 R 003 ON /-B6,0165 R 003 ON /-KB,0165 R 003 ON /-V,0165 R 003 ON /-V-B6,0165 R 003 ON /-V-KB,0165 R 003 ON,0165 R 005 ECON2,0165 R 005 ON /-B6,0165 R 005 ON /-KB,0165 R 005 ON /-V,0165 R 005 ON /-V-B1,0165 R 005 ON,0165 R 005 ON /-V-B6,0165 R 005 ON /-V-KB,0165 R 010 BN4AM,0165 R 010 ECON2,0165 R 010 MM,0165 R 010 ON,0165 R 010 ON /-B1,0165 R 010 ON /-B2,0165 R 010 ON /-B6,0165 R 010 ON /-KB,0165 R 010 ON /-SFREE,0165 R 010 ON /-V,0165 R 010 ON /-V-B1,0165 R 010 ON /-V-B6,0165 R 010 ON /-V-KB,0165 R 010 P/HC,0165 R 015 MM,0165 R 015 MM /-B6,0165 R 020 ECON2,0165 R 020 ON,0165 R 020 ON /-B1,0165 R 020 ON /-B6,0165 R 020 ON /-KB,0165 R 020 ON /-V,0165 R 020 ON /-V-B6,0165 R 020 ON /-V-KB,0165 R 020 P/HC,0165 R 025 W/HC,0165 R 025 W/HC /-KB,0165 R 025 W/HC /-V,0165 R 025 W/HC /-W,0165 R 040 AM,0165 R 050 W/HC,0165 R 050 W/HC /-B1,0165 R 100 W/HC,0165 R 100 W/HC /-V,0165 R 200 W/HC,0165 R 200 W/HC /-V,0185 R 003 ECON2,0185 R 005 ECON2,0185 R 005 ON,0185 R 010 BN4AM,0185 R 010 ECON2,0185 R 010 ECON2 /-V,0185 R 010 MM,0185 R 010 ON,0185 R 010 P/HC,0185 R 015 ECON2,0185 R 015 MM,0185 R 015 MM /-B1,0185 R 015 MM /-V,0185 R 015 MM /-V-B4.5,0185 R 020 ECON2,0185 R 020 ON,0195 R 010 MM /-QPG4,0210 R 003 ON,0210 R 005 ON,0210 R 010 ON0210 R 010 ON /-V,0210 R 010 MM,0210 R 015 MM,0210 R 015 MM /-V,0210 R 020 ON,0240 R 003 BN4AM,0240 R 003 BN4AM /-V,0240 R 003 ON,0240 R 003 ON /-B6,0240 R 003 ON /-V,0240 R 003 ON /-V-B6,0240 R 003 ON /-V-KB,0240 R 003 ON /-V-SFREE,0240 R 003 ECON2,0240 R 003 V,0240 R 003 V /-KB,0240 R 003 V /-V,0240 R 003 V /-W,0240 R 005 ON,0240 R 005 ON /-B6,0240 R 005 ON /-E,0240 R 005 ON /-KB,0240 R 005 ON /-SFREE,0240 R 005 ON /-V,0240 R 005 ON /-V-B6,0240 R 005 ON /-V-KB,0240 R 005 ON/PO /-KB,0240 R 005 V,0240 R 010 ON,0240 R 010 ON /-B1,0240 R 010 ON /-B6,0240 R 010 ON /-KB,0240 R 010 ON /-SFREE,0240 R 010 ON /-SFREE-B6,0240 R 010 ON /-V,0240 R 010 ON /-V-B6,0240 R 010 ON /-V-KB,0240 R 010 BNK4,0240 R 010 MM /-B6,0240 R 010 ON/PO,0240 R 010 ON/PO /-B1,0240 R 010 ON/PO /-KB,0240 R 010 P,0240 R 010 P /-B1,0240 R 010 P /-B6,0240 R 010 P /-KB,0240 R 010 P /-V,0240 R 010 P /-W,0240 R 010 P/HC,0240 R 010 P/HC /-B1,0240 R 010 P/HC /-B6,0240 R 010 P/HC /-KB,0240 R 010 V,0240 R 010 V /-B1,0240 R 010 V /-B6,0240 R 010 V /-KB,0240 R 010 V /-V,0240 R 010 V /-W,0240 R 015 MM,0240 R 020 ON,0240 R 020 ON /-B1,0240 R 020 ON /-B6,0240 R 020 ON /-KB,0240 R 020 ON /-V,0240 R 020 ON /-V-B6,0240 R 020 ON /-V-KB,0240 R 020 MM /-B6,0240 R 020 MM /-KB,0240 R 020 ON/PO /-KB,0240 R 020 P,0240 R 020 P /-V,0240 R 020 P /-W,0240 R 020 P/HC,0240 R 020 P/HC /-B1,0240 R 020 P/HC /-B6,0240 R 020 P/HC /-KB,0240 R 020 P/HC /-V-B1,0240 R 020 V,0240 R 020 V /-B6,0240 R 025 W,0240 R 025 W /-B1,0240 R 025 W /-B6,0240 R 025 W /-KB,0240 R 025 W /-V,0240 R 025 W /-W,0240 R 025 W/HC,0240 R 025 W/HC /-B1,0240 R 025 W/HC /-B2,0240 R 025 W/HC /-B6,0240 R 025 W/HC /-KB,0240 R 025 W/HC /-V,0240 R 025 W/HC /-W,0240 R 025 W/HC /-W-B6,0240 R 040 AM,0240 R 040 AM /-V,0240 R 050 W,0240 R 050 W /-B1,0240 R 050 W /-B6,0240 R 050 W /-KB,0240 R 050 W /-W,0240 R 050 W/HC,0240 R 050 W/HC /-B1,0240 R 050 W/HC /-B6,0240 R 050 W/HC /-KB,0240 R 050 W/HC /-V,0240 R 050 W/HC /-W,0240 R 050 W/HC /-W-KB,0240 R 075 W/HC,0240 R 075 W/HC /-KB,0240 R 100 W,0240 R 100 W /-KB,0240 R 100 W/HC,0240 R 100 W/HC /-B0.3,0240 R 100 W/HC /-B6,0240 R 100 W/HC /-KB,0240 R 100 W/HC /-W,0240 R 100 W/HC /-W-B6,0240 R 200 W /-KB,0240 R 200 W /-W,0240 R 200 W/HC,0240 R 200 W/HC /-B0.3,0240 R 200 W/HC /-B1,0240 R 200 W/HC /-V,0240 R 200 W/HC /-W,0270 R 003 BN4AM /-B6,0270 R 003 ON,0270 R 003 ON /-V,0270 R 005 ON,0270 R 005 ON /-B6,0270 R 005 ON /-V,0270 R 010 MM,0270 R 010 MM /-V,0270 R 010 ON,0270 R 010 ON /-B3.5,0270 R 010 ON /-B6,0270 R 010 ON /-V,0270 R 015 MM,0270 R 015 MM /-B1.7,0270 R 020 ON,0270 R 020 ON /-SFREE,0280 R 003 ECON2,0280 R 003 ON,0280 R 003 ON /-B6,0280 R 003 ON /-KB,0280 R 005 ON,0280 R 005 ON /-B6,0280 R 005 ON /-KB,0280 R 005 ON /-SFREE,0280 R 010 BN4AM /-KB,0280 R 010 ON,0280 R 010 ON /-B6,0280 R 010 ON /-KB,0280 R 010 ON /-V,0280 R 020 MM /-B6,0280 R 020 ON,0280 R 020 ON /-B6,0280 R 020 ON /-KB,0280 R 025 W/HC,0280 R 025 W/HC /-B6,0280 R 025 W/HC /-KB,0280 R 050 W/HC,0280 R 200 W/HC,0330 R 003 BN4AM,0330 R 003 BN4AM /-KB,0330 R 003 BN4AM /-V,0330 R 003 BN4AM /-V-B6,0330 R 003 ECO/N /-V,0330 R 003 ECON2,0330 R 003 ON,0330 R 003 ON /-B1,0330 R 003 ON /-B6,0330 R 003 ON /-KB,0330 R 003 ON /-SFREE,0330 R 003 ON /-V,0330 R 003 ON /-V-B6,0330 R 003 ON /-V-KB,0330 R 003 ON /-V-SFREE,0330 R 003 V,0330 R 003 V /-KB,0330 R 003 V /-V,0330 R 003 V /-W,0330 R 005 ON,0330 R 005 ON /-B1,0330 R 005 ON /-B6,0330 R 005 ON /-KB,0330 R 005 ON /-MB,0330 R 005 ON /-SFREE-B6,0330 R 005 ON /-SFREE-KB,0330 R 005 ON /-V,0330 R 005 ON /-V-B6,0330 R 005 ON /-V-KB,0330 R 005 ON /-V-SFREE,0330 R 005 V,0330 R 005 V /-W,0330 R 010 BN4AM,0330 R 010 BN4AM /-B6,0330 R 010 BN4AM /-KB,0330 R 010 BN4AM /-V,0330 R 010 ECON2,0330 R 010 MM,0330 R 010 ON,0330 R 010 ON /-B1,0330 R 010 ON /-B4,0330 R 010 ON /-B6,0330 R 010 ON /-E,0330 R 010 ON /-KB,0330 R 010 ON /-SFREE,0330 R 010 ON /-V,0330 R 010 ON /-V-B1,0330 R 010 ON /-V-B6,0330 R 010 ON /-V-W,0330 R 010 ON/PO,0330 R 010 ON/PO /-KB,0330 R 010 ON/PO /-V,0330 R 010 P,0330 R 010 P /-B6,0330 R 010 P /-KB,0330 R 010 P /-V,0330 R 010 P /-W,0330 R 010 P/HC,0330 R 010 P/HC /-B1,0330 R 010 P/HC /-B6,0330 R 010 P/HC /-KB, 0330 R 010 P/HC /-V,0330 R 010 P/HC /-W,0330 R 010 V,0330 R 010 V /-B6,0330 R 010 V /-KB,0330 R 010 V /-V,0330 R 010 V /-W,0330 R 015 MM,0330 R 020 ECO/N /-V,0330 R 020 ON,0330 R 020 ON /-B1,0330 R 020 ON /-B1.5,0330 R 020 ON /-B6,0330 R 020 ON /-E,0330 R 020 ON /-KB,0330 R 020 ON /-SFREE-B6,0330 R 020 ON /-V,0330 R 020 ON /-V-B1,0330 R 020 ON /-V-B6,0330 R 020 ON /-V-KB,0330 R 020 P,0330 R 020 P /-KB,0330 R 020 P /-V,0330 R 020 P /-W,0330 R 020 P/HC,0330 R 020 P/HC /-B1,0330 R 020 P/HC /-B1.5,0330 R 020 P/HC /-B6,0330 R 020 P/HC /-KB,0330 R 020 P/HC /-V,0330 R 020 P/HC /-W,0330 R 020 V,0330 R 020 V /-V,0330 R 020 V /-W,0330 R 025 W /-B1,0330 R 025 W /-B6,0330 R 025 W /-KB,0330 R 025 W /-V,0330 R 025 W /-W,0330 R 025 W /-W-B6,0330 R 025 W/HC,0330 R 025 W/HC /-B1,0330 R 025 W/HC /-B2,0330 R 025 W/HC /-B6,0330 R 025 W/HC /-KB,0330 R 025 W/HC /-V,0330 R 025 W/HC /-V-B6,0330 R 025 W/HC /-V-KB,0330 R 025 W/HC /-W,0330 R 040 AM,0330 R 040 AM /-KB,0330 R 040 AM /-V,0330 R 040 AM /-V-KB,0330 R 050 W,0330 R 050 W /-KB,0330 R 050 W /-V,0330 R 050 W /-W,0330 R 050 W/HC,0330 R 050 W/HC /-B1,0330 R 050 W/HC /-B6,0330 R 050 W/HC /-KB,0330 R 050 W/HC /-V,0330 R 050 W/HC /-W,0330 R 100 W,0330 R 100 W /-B6,0330 R 100 W /-KB,0330 R 100 W /-W,0330 R 100 W /-W-KB,0330 R 100 W/HC,0330 R 100 W/HC /-B1,0330 R 100 W/HC /-B20330 R 100 W/HC /-B6,0330 R 100 W/HC /-KB,0330 R 100 W/HC /-V,0330 R 100 W/HC /-V-B0.2,0330 R 100 W/HC /-V-W,0330 R 100 W/HC /-W,0330 R 100 W/HC /-W-B6,0330 R 200 W,0330 R 200 W /-B6,0330 R 200 W /-KB,0330 R 200 W /-V-KB,0330 R 200 W/HC,0330 R 200 W/HC /-KB,0330 R 200 W/HC /-V,0330 R 200 W/HC /-W,0450 R 003 ON,0450 R 005 ON,0450 R 010 BN4AM,0450 R 010 ON,0450 R 010 ON/PO,0450 R 020 ON,0480 R 010 ON /-B6,0500 R 003 BN4AM,0500 R 003 BN4AM /-V,0500 R 003 ON,0500 R 003 ON /-B6,0500 R 003 ON /-KB,0500 R 003 ON /-V,0500 R 003 ON /-V-B6,0500 R 003 ON /-V-KB,0500 R 003 V,0500 R 003 V /-V,0500 R 003 V /-W,0500 R 005 ON,0500 R 005 ON /-B2,0500 R 005 ON /-B6,0500 R 005 ON /-KB,0500 R 005 ON /-SFREE,0500 R 005 ON /-V,0500 R 005 ON /-V-B6,0500 R 005 ON /-V-KB,0500 R 005 V,0500 R 005 V /-KB,0500 R 005 V /-W,0500 R 010 BN4AM,0500 R 010 MM,0500 R 010 ON,0500 R 010 ON /-B2.5,0500 R 010 ON /-B6,0500 R 010 ON /-KB,0500 R 010 ON /-SFREE,0500 R 020 ON/PO /-KB,0500 R 020 P,0500 R 020 P /-KB,0500 R 020 P /-V,0500 R 020 P /-W,0500 R 020 P/HC,0500 R 020 P/HC /-B6,0500 R 020 P/HC /-KB,0500 R 020 P/HC /-V,0500 R 020 V,0500 R 025 W,0500 R 025 W /-KB,0500 R 025 W /-V,0500 R 025 W /-W,0500 R 025 W/HC,0500 R 025 W/HC /-B1,0500 R 025 W/HC /-B2.5,0500 R 025 W/HC /-B6,0500 R 025 W/HC /-KB,0500 R 025 W/HC /-V,0500 R 025 W/HC /-V-KB,0500 R 025 W/HC /-W,0500 R 040 AM,0500 R 040 AM /-V,0500 R 050 W,0500 R 050 W /-B6,0500 R 050 W /-KB,0500 R 050 W/HC,0500 R 050 W/HC /-B1,0500 R 050 W/HC /-KB,0500 R 050 W/HC /-V,0500 R 050 W/HC /-W,0500 R 100 W,0500 R 100 W/HC,0500 R 100 W/HC /-KB,0500 R 100 W/HC /-W,0500 R 200 W/HC,0580 R 003 ON,0580 R 005 ON,0580 R 010 ON,0580 R 020 ON,0600 R 003 BN4HC /-SAK,0600 R 005 BN4HC /-SAK,0600 R 010 BN4HC /-SAK,0660 R 001 ON,0660 R 001 ON /-B6,0660 R 001 ON /-KB,0660 R 001 ON /-V-KB,0660 R 003 BN4AM,0660 R 003 BN4AM /-B6,0660 R 003 BN4AM /-KB,0660 R 003 BN4AM /-V,0660 R 003 ECON2,0660 R 003 ON,0660 R 003 ON /-B6,0660 R 003 ON /-KB,0660 R 003 ON /-SFREE,0660 R 003 ON /-V,0660 R 003 ON /-V-B6,0660 R 003 ON /-V-KB,0660 R 003 V,0660 R 003 V /-KB,0660 R 003 V /-V,0660 R 003 V /-W,0660 R 005 ECON2,0660 R 005 ON,0660 R 005 ON /-B1,0660 R 005 ON /-B6,0660 R 005 ON /-KB,0660 R 005 ON /-V,0660 R 005 ON /-V-B6,0660 R 005 ON /-V-KB,0660 R 005 ON /-V-KB-SFREE,0660 R 005 V,0660 R 005 V /-V,0660 R 010 BN4AM,0660 R 010 BN4AM /-B6,0660 R 010 BN4AM /-V,0660 R 010 ECON2,0660 R 010 MM,0660 R 010 MM /-KB,0660 R 010 ON,0660 R 010 ON /-B1,0660 R 010 ON /-B2,0660 R 010 ON /-B6,0660 R 010 ON /-B6-SO376,0660 R 010 ON /-KB,0660 R 010 ON /-SFREE-B2,0660 R 010 ON /-SFREE-B6,0660 R 010 ON /-V,0660 R 010 ON /-V-B6,0660 R 010 ON /-V-KB,0660 R 010 ON/PO,0660 R 010 ON/PO /-KB,0660 R 010 ON/PO /-V,0660 R 010 ON/PO /-V-KB,0660 R 010 P,0660 R 010 P /-B1,0660 R 010 P /-B1.4,0660 R 010 P /-B6,0660 R 010 P /-KB,0660 R 010 P /-V,0660 R 010 P /-W,0660 R 010 P/HC,0660 R 010 P/HC /-KB,0660 R 010 P/HC /-V,0660 R 010 P/HC /-W,0660 R 010 V,0660 R 010 V /-B2,0660 R 010 V /-B6,0660 R 010 V /-KB,0660 R 010 V /-V,0660 R 010 V /-W,0660 R 015 MM,0660 R 015 MM /-B1,0660 R 020 ECON2,0660 R 020 ON,0660 R 020 ON /-B1,0660 R 020 ON /-B6,0660 R 020 ON /-KB,0660 R 020 ON /-SFREE0660 R 020 ON /-V,0660 R 020 ON /-V-B6,0660 R 020 ON /-V-KB,0660 R 020 ON/PO,0660 R 020 P,0660 R 020 P /-KB,0660 R 020 P /-V,0660 R 020 P /-W,0660 R 020 P/HC,0660 R 020 P/HC /-B6,0660 R 020 P/HC /-KB,0660 R 020 P/HC /-V,0660 R 020 P/HC /-V-B0.2,0660 R 020 P/HC /-V-B1,0660 R 020 P/HC /-W,0660 R 020 V,0660 R 020 V /-B6,0660 R 020 V /-V,0660 R 020 V /-V-KB,0660 R 020 V /-W,0660 R 025 W,0660 R 025 W /-B1,0660 R 025 W /-KB,0660 R 025 W /-V,0660 R 025 W /-V-KB,0660 R 025 W /-W,0660 R 025 W /-W-KB,0660 R 025 W/HC,0660 R 025 W/HC /-B1,0660 R 025 W/HC /-B6,0660 R 025 W/HC /-KB,0660 R 025 W/HC /-V,0660 R 025 W/HC /-V-B1,0660 R 025 W/HC /-V-B6,0660 R 025 W/HC /-V-KB,0660 R 025 W/HC /-W,0660 R 025 W/HC /-W-B6,0660 R 040 AM,0660 R 040 AM /-KB,0660 R 040 AM /-V,0660 R 050 W,0660 R 050 W /-B6,0660 R 050 W /-KB,0660 R 050 W /-V,0660 R 050 W /-V-KB,0660 R 050 W/HC,0660 R 050 W/HC /-B1,0660 R 050 W/HC /-B6,0660 R 050 W/HC /-KB,0660 R 050 W/HC /-V,0660 R 050 W/HC /-W,0660 R 050 W/HC /-W-KB,0660 R 100 W,0660 R 100 W /-KB,0660 R 100 W /-W,0660 R 100 W/HC,0660 R 100 W/HC /-B0.2,0660 R 100 W/HC /-B1,0660 R 100 W/HC /-B6,0660 R 100 W/HC /-KB,0660 R 100 W/HC /-V,0660 R 100 W/HC /-W,0660 R 200 W,0660 R 200 W /-KB,0660 R 200 W /-V-KB,0660 R 200 W /-W,0660 R 200 W/HC,0660 R 200 W/HC /-KB,0660 R 200 W/HC /-V,0660 R 200 W/HC /-W,0660 R 500 W,0750 R 003 ON,0750 R 003 ON /-B6,0750 R 005 ON,0750 R 005 ON /-B6, 0750 R 005 ON /-KB,0750 R 005 ON /-SFREE,0750 R 005 ON /-V,0750 R 010 BN4AM /-B6,0750 R 010 ON,0750 R 010 ON /-B6,0750 R 010 ON /-V,0750 R 010 ON /-V,0750 R 020 ON,0750 R 020 ON /-B1,0750 R 020 ON /-B6,0750 R 020 ON/-KB,0750 R 050 W/HC,0850 R 001 ECO/N,0850 R 001 ON /-KB,0850 R 003 ECON2,0850 R 003 ON,0850 R 003 ON /-B6,0850 R 003 ON /-KB,0850 R 003 ON /-V,0850 R 003 ON /-V-B6,0850 R 003 ON /-V-KB,0850 R 003 V,0850 R 003 V /-KB,0850 R 003 V /-V,0850 R 003 V /-W,0850 R 005 ECON2,0850 R 005 ON,0850 R 005 ON /-B1,0850 R 005 ON /-B6,0850 R 005 ON /-KB,0850 R 005 ON /-V,0850 R 005 ON /-V-B6,0850 R 005 ON /-V-KB,0850 R 005 ON/PO /-KB,0850 R 005 V,0850 R 005 V /-KB,0850 R 010 BN4AM,0850 R 010 ECON2,0850 R 010 MM,0850 R 010 MM /-B6,0850 R 010 MM /-KB,0850 R 010 MM /-V-SFREE-KB,0850 R 010 ON,0850 R 010 ON /-B2,0850 R 010 ON /-B6,0850 R 010 ON /-KB,0850 R 010 ON /-V,0850 R 010 ON /-V-B6,0850 R 010 ON /-V-KB,0850 R 010 ON/PO,0850 R 010 ON/PO /-KB,0850 R 010 ON/PO /-V,0850 R 010 ON/PO /-V-KB,0850 R 010 P,0850 R 010 P /-B1,0850 R 010 P /-KB,0850 R 010 P /-V,0850 R 010 P /-W,0850 R 010 P/HC,0850 R 010 P/HC /-B1,0850 R 010 P/HC /-KB,0850 R 010 P/HC /-V,0850 R 010 P/HC /-W,0850 R 010 V,0850 R 010 V /-KB,0850 R 010 V /-V,0850 R 010 V /-W,0850 R 015 MM,0850 R 020 ECON2,0850 R 020 ECON2 /-V,0850 R 020 MM /-KB,0850 R 020 MM /-V-B1.5,0850 R 020 ON,0850 R 020 ON /-B1,0850 R 020 ON /-B6,0850 R 020 ON /-KB,0850 R 020 ON /-SFREE,0850 R 020 ON /-V,0850 R 020 ON /-V-B6,0850 R 020 ON /-V-KB,0850 R 020 ON/PO,0850 R 020 ON/PO /-KB,0850 R 020 ON/PO /-V,0850 R 020 P,0850 R 020 P /-B1,0850 R 020 P /-KB,0850 R 020 P /-V,0850 R 020 P /-W,0850 R 020 P/HC,0850 R 020 P/HC /-KB,0850 R 020 P/HC /-V,0850 R 020 P/HC /-W,0850 R 020 V,0850 R 020 V /-KB,0850 R 025 W,0850 R 025 W /-B6,0850 R 025 W /-KB,0850 R 025 W /-V,0850 R 025 W /-V-KB,0850 R 025 W /-W,0850 R 025 W/HC,0850 R 025 W/HC /-B1,0850 R 025 W/HC /-B2,0850 R 025 W/HC /-B6,0850 R 025 W/HC /-KB,0850 R 025 W/HC /-V,0850 R 025 W/HC /-W,0850 R 040 AM,0850 R 040 AM /-V,0850 R 050 W,0850 R 050 W /-B1,0850 R 050 W /-KB,0850 R 050 W /-V-KB,0850 R 050 W/HC,0850 R 050 W/HC /-B1,0850 R 050 W/HC /-B6,0850 R 050 W/HC /-KB,0850 R 050 W/HC /-V,0850 R 050 W/HC /-V-B6,0850 R 050 W/HC /-W,0850 R 100 W,0850 R 100 W /-V,0850 R 100 W/HC,0850 R 100 W/HC /-KB,0850 R 100 W/HC /-W,0850 R 200 W,0850 R 200 W /-B6,0850 R 200 W /-V-B6,0850 R 200 W/HC,0850 R 200 W/HC /-B1,0850 R 200 W/HC /-KB,0850 R 200 W/HC /-V,0850 R 200 W/HC /-W,0950 R 001 ON /-B6,0950 R 001 ON /-KB,0950 R 001 ON /-V,0950 R 001 ECON2,0950 R 003 BN4AM,0950 R 003 BN4AM /-KB,0950 R 003 BN4AM /-V,0950 R 003 ON,0950 R 003 ON /-B6,0950 R 003 ON /-KB,0950 R 003 ON /-V,0950 R 003 ON /-V-B6,0950 R 003 ON /-V-KB,0950 R 003 ECON2,0950 R 003 V,0950 R 003 V /-KB,0950 R 003 V /-V,0950 R 003 V /-W,0950 R 005 ON,0950 R 005 ON /-B1,0950 R 005 ON /-B6,0950 R 005 ON /-KB,0950 R 005 ON /-SFREE,0950 R 005 ON /-SFREE-KB,0950 R 005 ON /-V,0950 R 005 ON /-V-B6,0950 R 005 ON /-V-KB,0950 R 005 ON /-V-SFREE-B6,0950 R 005 ECON2,0950 R 005 P/HC /-KB,0950 R 005 V,0950 R 005 V /-KB,0950 R 005 V /-W,0950 R 010 BN4AM,0950 R 010 BN4AM /-V,0950 R 010 ON,0950 R 010 ON /-B1,0950 R 010 ON /-B2,0950 R 010 ON /-B6,0950 R 010 ON /-KB,0950 R 010 ON /-SFREE,0950 R 010 ON /-SFREE-B2,0950 R 010 ON /-V,0950 R 010 ON /-V-B1,0950 R 010 ON /-V-B6,0950 R 010 ON /-V-KB,0950 R 010 ECON2,0950 R 010 ON/PO,0950 R 010 ON/PO /-KB,0950 R 010 ON/PO /-V-KB,0950 R 010 P,0950 R 010 P /-B6,0950 R 010 P /-KB,0950 R 010 P /-V,0950 R 010 P /-W,0950 R 010 P/HC,0950 R 010 P/HC /-B6,0950 R 010 P/HC /-KB,0950 R 010 P/HC /-V,0950 R 010 P/HC /-W,0950 R 010 V,0950 R 010 V /-B2,0950 R 010 V /-B6,0950 R 010 V /-KB,0950 R 010 V /-V,0950 R 010 V /-W-KB,0950 R 020 ON,0950 R 020 ON /-B6,0950 R 020 ON /-KB,0950 R 020 ON /-V,0950 R 020 ON /-V-B6,0950 R 020 ON /-V-KB,0950 R 020 ECON2,0950 R 020 P,0950 R 020 P /-KB,0950 R 020 P /-V,0950 R 020 P /-W,0950 R 020 P/HC,0950 R 020 P/HC /-KB,0950 R 020 P/HC /-V,0950 R 020 P/HC /-W,0950 R 020 V,0950 R 020 V /-KB,0950 R 025 W,0950 R 025 W /-B6,0950 R 025 W /-KB,0950 R 025 W /-V,0950 R 025 W /-W,0950 R 025 W/HC,0950 R 025 W/HC /-B1,0950 R 025 W/HC /-B6,0950 R 025 W/HC /-KB,0950 R 025 W/HC /-V,0950 R 025 W/HC /-V-B1,0950 R 025 W/HC /-W,0950 R 040 AM,0950 R 040 AM /-V,0950 R 040 W/HC,0950 R 050 W,0950 R 050 W /-KB,0950 R 050 W /-V,0950 R 050 W/HC,0950 R 050 W/HC /-B6,0950 R 050 W/HC /-KB,0950 R 050 W/HC /-V,0950 R 050 W/HC /-V-B6,0950 R 050 W/HC /-V-KB,0950 R 100 W,0950 R 100 W/HC,0950 R 100 W/HC/-B0.2,0950 R 100 W/HC /-B0.3,0950 R 100 W/HC /-KB,0950 R 100 W/HC /-V-KB,0950 R 100 W/HC /-W,0950 R 200 W,0950 R 200 W /-V,0950 R 200 W/HC,0950 R 200 W/HC /-B0.2,0950 R 200 W/HC /-KB,0950 R 200 W/HC /-W,1200 R 003 ON /-KB,1200 R 020 ON/PO /-KB,1300 R 001 ON,1300 R 001 ON /-B1,1300 R 001 ON /-B6,1300 R 001 ON /-KB,1300 R 001 ON /-V,1300 R 001 ON /-V-KB,1300 R 001 ECON2,1300 R 003 BN4AM,1300 R 003 BN4AM /-B6,1300 R 003 BN4AM /-KB,1300 R 003 BN4AM /-V,1300 R 003 BN4AM /-V-KB,1300 R 003 ON,1300 R 003 ON /-B1,1300 R 003 ON /-B6,1300 R 003 ON /-KB,1300 R 003 ON /-V,1300 R 003 ON /-V-B6,1300 R 003 ON /-V-KB,1300 R 003 ECON2,1300 R 003 ECON2/-V,1300 R 003 V,1300 R 003 V /-KB,1300 R 003 V /-V,1300 R 003 V /-W,1300 R 005 BN4AM /-V,1300 R 005 ON /-B1,1300 R 005 ON /-B1.5,1300 R 005 ON /-B6,1300 R 005 ON /-KB,1300 R 005 ON /-SFREE,1300 R 005 ON /-SFREE-KB,1300 R 005 ON /-V,1300 R 005 ON /-V-B1,1300 R 005 ON /-V-B6,1300 R 005 ON /-V-KB,1300 R 005 ECON2,1300 R 005 ECON2 /-V,1300 R 005 MM /-SFREE-KB,1300 R 005 ON,1300 R 005 ON/PO /-KB,1300 R 005 V,1300 R 005 V /-B6,1300 R 005 V /-KB,1300 R 010 BN4AM,1300 R 010 BN4AM /-KB,1300 R 010 BN4AM /-V,1300 R 010 BN4AM /-V-KB,1300 R 010 ON,1300 R 010 ON /-B1,1300 R 010 BN4HC /-B4-KE50,1300 R 010 ON /-B6,1300 R 010 ON /-KB,1300 R 010 ON /-V,1300 R 010 ON /-V-B1,1300 R 010 BN4HC /-V-B4-KE50,1300 R 010 BN4HC /-V-KE50,1300 R 010 ON /-V-B6,1300 R 010 ON /-V-KB,1300 R 010 ECON2,1300 R 010 ON/PO,1300 R 010 ON/PO /-KB,1300 R 010 P,1300 R 010 P /-B6,1300 R 010 P /-KB,1300 R 010 P /-V,1300 R 010 P /-W,1300 R 010 P/HC,1300 R 010 P/HC /-B1,1300 R 010 P/HC /-B6,1300 R 010 P/HC /-KB,1300 R 010 P/HC /-W,1300 R 010 V,1300 R 010 V /-KB,1300 R 010 V /-V,1300 R 010 V /-W,1300 R 010 VB,1300 R 015 MM /-KB,1300 R 020 ON,1300 R 020 ON /-B1,1300 R 020 ON /-B6,1300 R 020 ON /-KB,1300 R 020 ON /-SFREE,1300 R 020 ON /-SFREE-B6,1300 R 020 ON /-SFREE-KB,1300 R 020 ON /-V,1300 R 020 ON /-V-B6,1300 R 020 ON /-V-KB,1300 R 020 ECON2,1300 R 020 ON/PO,1300 R 020 ON/PO /-V,1300 R 020 P,1300 R 020 P /-B6,1300 R 020 P /-KB,1300 R 020 P /-V,1300 R 020 P /-W,1300 R 020 P/HC,1300 R 020 P/HC /-B6,1300 R 020 P/HC /-KB,1300 R 020 P/HC /-V-B1,1300 R 020 P/HC /-W,1300 R 020 V,1300 R 020 V /-B1,1300 R 020 V /-KB,1300 R 025 W,1300 R 025 W /-B1,1300 R 025 W /-B6,1300 R 025 W /-KB,1300 R 025 W /-V-KB,1300 R 025 W /-W,1300 R 025 W/HC,1300 R 025 W/HC /-B1,1300 R 025 W/HC /-B6,1300 R 025 W/HC /-KB,1300 R 025 W/HC /-V,1300 R 025 W/HC /-V-KB,1300 R 025 W/HC /-W,1300 R 025 W/HC /-W-B1,1300 R 025 W/HC /-W-B6,1300 R 025 W/HC /-W-KB,1300 R 040 AM,1300 R 040 AM /-KB,1300 R 040 AM /-V,1300 R 050 W,1300 R 050 W /-B1,1300 R 050 W /-B6,1300 R 050 W /-KB,1300 R 050 W /-V-B6,1300 R 050 W /-V-KB,1300 R 050 W/HC,1300 R 050 W/HC /-B1,1300 R 050 W/HC /-B6,1300 R 050 W/HC /-KB,1300 R 050 W/HC /-V,1300 R 050 W/HC /-V-B6,1300 R 050 W/HC /-V-KB,1300 R 050 W/HC /-W,1300 R 050 W/HC /-W-B6,1300 R 050 W/HC /-W-KB,1300 R 100 W,1300 R 100 W /-B6,1300 R 100 W /-KB,1300 R 100 W /-W,1300 R 100 W/HC,1300 R 100 W/HC /-B0.2,1300 R 100 W/HC /-B1,1300 R 100 W/HC /-B2,1300 R 100 W/HC /-B6,1300 R 100 W/HC /-KB,1300 R 100 W/HC /-KB-W,1300 R 100 W/HC /-V,1300 R 100 W/HC /-V-W,1300 R 100 W/HC /-W,1300 R 200 W,1300 R 200 W /-KB,1300 R 200 W/HC,1300 R 200 W/HC /-B1,1300 R 200 W/HC /-KB,1300 R 200 W/HC /-V,1300 R 200 W/HC /-V-B0.2,1300 R 200 W/HC /-V-B2,1300 R 200 W/HC /-V-B6,1300 R 200 W/HC /-V-KB,1300 R 200 W/HC /-W,1300 R 500 W /-KB,1700 R 001 ECO/N,1700 R 001 ON,1700 R 001 ON /-B6,1700 R 003 BN4AM,1700 R 003 ECON2,1700 R 003 ON,1700 R 003 ON /-B4,1700 R 003 ON /-B6,1700 R 003 ON /-B6-SFREE,1700 R 003 ON /-KB,1700 R 003 ON /-SFREE-KB,1700 R 003 ON /-V,1700 R 003 ON /-V-KB,1700 R 005 ECON2,1700 R 005 ON,1700 R 005 ON /-B6,1700 R 005 ON /-KB,1700 R 005 ON /-SFREE,1700 R 005 ON /-SFREE-B6,1700 R 005 ON /-V,1700 R 005 ON /-V-KB,1700 R 005 ON/PO /-KB,1700 R 005 ON/PO /-V-KB,1700 R 010 ECON2,1700 R 010 ON,1700 R 010 ON /-B1,1700 R 010 ON /-B6,1700 R 010 ON /-KB,1700 R 010 ON /-V,1700 R 010 ON /-V-B1,1700 R 010 ON /-V-KB,1700 R 010 ON/PO,1700 R 010 ON/PO /-KB,1700 R 010 P/HC,1700 R 015 MM,1700 R 020 ECON2,1700 R 020 ON,
1700 R 020 ON /-B1,1700 R 020 ON /-B2,1700 R 020 ON /-B6,1700 R 020 ON /-KB,1700 R 020 ON /-V,1700 R 020 ON/PO /-KB,1700 R 020 P/HC,1700 R 020 V,1700 R 025 W,1700 R 025 W /-B1.2,1700 R 025 W /-B6,1700 R 025 W /-KB,1700 R 025 W/HC,1700 R 025 W/HC /-B1,1700 R 025 W/HC /-B6,1700 R 025 W/HC /-KB,1700 R 025 W/HC /-V,1700 R 025 W/HC /-V-KB,1700 R 050 W,1700 R 050 W/HC,1700 R 050 W/HC /-B6,1700 R 050 W/HC /-KB,1700 R 050 W/HC /-V,1700 R 100 W,1700 R 100 W/HC,1700 R 100 W/HC /-B6,1700 R 100 W/HC /-KB,1700 R 100 W/HC /-V,1700 R 200 W/HC,1700 R 200 W/HC /-B6,1700 R 200 W/HC /-V,1700 R 200 W/HC /-V-KB,
2600 R 001 ECON2,2600 R 001 ON,2600 R 001 ON /-B6,2600 R 001 ON /-KB,2600 R 001 ON /-V,2600 R 001 ON /-V-KB,2600 R 003 BN4AM,2600 R 003 BN4AM /-B6,2600 R 003 BN4AM /-KB,2600 R 003 BN4AM /-V,2600 R 003 BN4AM /-V-KB,2600 R 003 ECON2,2600 R 003 ON,2600 R 003 ON /-B1,2600 R 003 ON /-B3.5,2600 R 003 ON /-B6,2600 R 003 ON /-B6-CP,2600 R 003 ON /-KB,2600 R 003 ON /-SFREE-B6,2600 R 003 ON /-SFREE-KB,2600 R 003 ON /-V,2600 R 003 ON /-V-B6,2600 R 003 ON /-V-KB,2600 R 003 ON /-V-SFREE-KB,2600 R 003 V,2600 R 003 V /-KB,2600 R 003 V /-V,2600 R 003 V /-W,2600 R 005 BN4AM /-KB,2600 R 005 BN4AM /-V-KB,2600 R 005 ECON2,2600 R 005 ECON2 /-V,2600 R 005 ECON2 /-V-B4,2600 R 005 ON,2600 R 005 ON /-B1.5,2600 R 005 ON /-B3.5,2600 R 005 ON /-B4,2600 R 005 ON /-B6,2600 R 005 ON /-KB,2600 R 005 ON /-SFREE,2600 R 005 ON /-SFREE-B6,2600 R 005 ON /-SFREE-KB,2600 R 005 ON /-V,2600 R 005 ON /-V-B6,2600 R 005 ON /-V-KB,2600 R 005 ON /-V-SAK,2600 R 005 ON /-V-SFREE-KB,2600 R 005 ON/PO /-KB,2600 R 005 V /-V,2600 R 005 V /-W,2600 R 010 BN4AM,2600 R 010 BN4AM /-B6,2600 R 010 BN4AM /-KB,2600 R 010 BN4AM /-V,2600 R 010 BN4HC /-B4-KE50,2600 R 010 BN4HC /-B4-KE50-SO376,2600 R 010 BN4HC /-V-B4-KE50,2600 R 010 BN4HX,2600 R 010 BN4HX /-SFREE-KB,2600 R 010 ECON2,2600 R 010 ECON2 /-V,2600 R 010 MM,2600 R 010 MM /-SFREE,2600 R 010 ON,2600 R 010 ON /-B1,2600 R 010 ON /-B2,2600 R 010 ON /-B6,2600 R 010 ON /-KB,2600 R 010 ON /-SAK,2600 R 010 ON /-SFREE,2600 R 010 ON /-SFREE-B6,2600 R 010 ON /-V,2600 R 010 ON /-V-B6,2600 R 010 ON /-V-KB,2600 R 010 ON /-V-SAK,2600 R 010 ON/PO,2600 R 010 ON/PO /-KB,2600 R 010 ON/PO /-V-KB,2600 R 010 P,2600 R 010 P /-B1,2600 R 010 P /-KB,2600 R 010 P /-W,2600 R 010 P/HC,2600 R 010 P/HC /-B2,2600 R 010 P/HC /-B6,2600 R 010 P/HC /-KB,2600 R 010 P/HC /-V-KB,2600 R 010 P/HC /-W,2600 R 010 V,2600 R 010 V /-KB,2600 R 010 V /-V,2600 R 015 MM,2600 R 020 ECON2,2600 R 020 ON,2600 R 020 ON /-B1,2600 R 020 ON /-B1.5,2600 R 020 ON /-B6,2600 R 020 ON /-V,2600 R 020 ON /-V-KB,2600 R 020 ON/PO /-KB,2600 R 020 P,2600 R 020 P /-KB,2600 R 020 P /-W,2600 R 020 P/HC,2600 R 020 P/HC /-B6,2600 R 020 P/HC /-B1,2600 R 020 P/HC /-KB,2600 R 020 P/HC /-W,2600 R 020 V,2600 R 020 V /-KB,2600 R 025 W,2600 R 025 W /-B1,2600 R 025 W /-B6,2600 R 025 W /-KB,2600 R 025 W /-V,2600 R 025 W /-W,2600 R 025 W/HC,2600 R 025 W/HC /-B1,2600 R 025 W/HC /-B6,2600 R 025 W/HC /-KB,2600 R 025 W/HC /-V,2600 R 025 W/HC /-W,2600 R 040 AM,2600 R 040 AM /-KB,2600 R 040 AM /-V,2600 R 040 AM /-V-KB,2600 R 050 W,2600 R 050 W /-B0.2,2600 R 050 W /-KB,2600 R 050 W /-W,2600 R 050 W/HC,2600 R 050 W/HC /-B6,2600 R 050 W/HC /-KB,2600 R 050 W/HC /-V,2600 R 050 W/HC /-V-B6,2600 R 050 W/HC /-V-KB,2600 R 100 W,2600 R 100 W /-KB,2600 R 100 W /-V,2600 R 100 W /-W,2600 R 100 W /-W-KB,2600 R 100 W/HC,2600 R 100 W/HC /-B6,2600 R 100 W/HC /-KB,2600 R 100 W/HC /-V,2600 R 200 W,2600 R 200 W /-B1,2600 R 200 W /-KB,2600 R 200 W/HC,2600 R 200 W/HC /-B6,2600 R 200 W/HC /-KB,2600 R 500 W,2700 R 010 ON /-SFREE,2700 R 010 ON/PO /-KB,2700 R 010 ON/PO /-V,2700 R 020 ON/PO,2700 R 020 ON/PO /-KB,2700 R 025 W/HC,2700 R 025 W/HC /-KB,2700 R 100 W/HC
Quality assurance of Hydac Filter Element 2600R010BN4HC:
ISO 2941------Collapse & Burst Resistant
ISO 2942------Fabrication & Integrity Test
ISO 2943------Material Compatibility with Fluids
ISO 3724------Flow Fatigue Characteristics
ISO 3968------Pressure Drop vs. Flow Rate
ISO 16889------Multi-pass Performance Testing
Xinxiang Lifeierte Filter Corp.,Ltd specialize in filter equipment, such as filter,filter
element,testing equipment and hydraulic components product.The Company has
the superior R & D team.Company attaches great importance to technological
progress and new product development, we have established comprehensive
cooperative relations of the fraternal with Design and Research Institute, as
well as with major universities.

Contact Information:
Bella / Overseas Manager
Tel :0086-373-2638828
Fax :0086-373-2638828
Mob :008615565444640