Hydac Oil Purifier Cartridge Filter 1300-R-001-ON
Technical datas of hydraulic oil filter for hydac
| | |
| --- | --- |
| Name | hydac filters |
| Model | 1300-R-001-ON |
| Material | Glassfiber |
| Precision | 10 um |
| OD | 143.5mm |
| Length | 483.5mm |
| Pressure | 30 bar |
| By-pass setting | 3 |
Hydac oil filter----Applications
In hydraulic,lubrication system,this kind of filter can be used to filtrate solid particles,colloidal substances and other pollutants in the working medium,in addition,they can effiectively control the pollution degrees of the working medium to ensure the normal operation of the system.
R - Return line elements
R elements are used in return inline filters, e.g. in the series RF, RFD, RFM, RFL, RFLD, RFM, NF, NFD.
FEATURES:
Filter finenesses: 1 to 200 µm
Filter materials: glass fiber, solid plastic, wire mesh, paper, metal fleece, water-absorbent material
Absolute or nominal filtration, depending on the filter material
Permissible differential pressures: 20 bar
Operating temperature: up to 100°C
Compatible with all conventional operating media
With bypass valve (optionally without)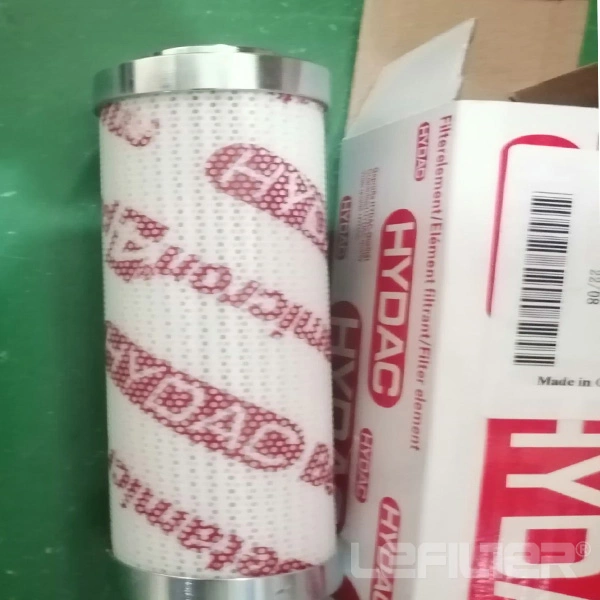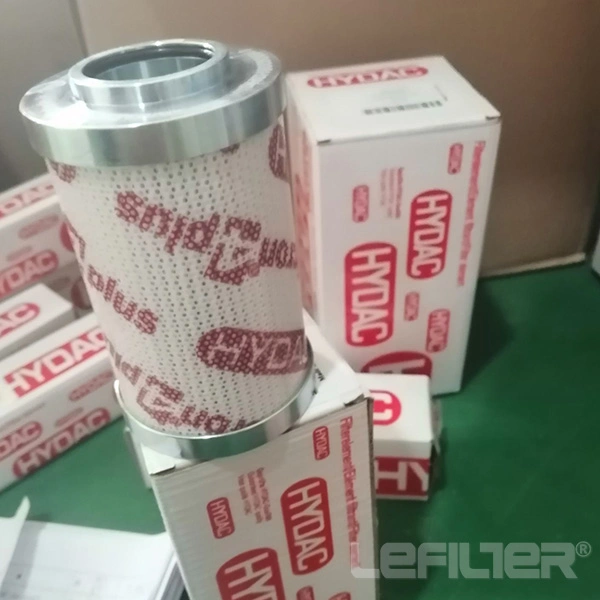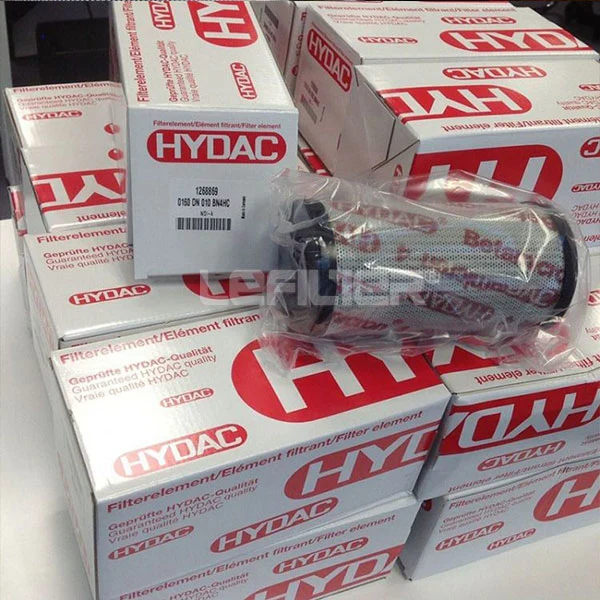 850R005BN4HC
850R010BN4HC
0660R005BN4HC
0660R010BN4HC
0330R010BN4HC
0500D05BN4HC
1300R010ON
2600R010ON/-V
0060D010BN4HC
0330R020BN4HC
0160D010BN4HC
0330D25W/HC
0165R010BN4HC
0500D005H/HC
1263017
0660r010bn4hc
0660D005BH4HC/V
0110D010BN3HC
0950D010BN4HC
1300R100W/HC
0500 R 100 W
0110D010BN3HC
0060D005BH4HC
0160D010BN3HC/-V
0060D010BH4HC/-V
0030D010BN4HC
0060D010BN/HC
0060D003BN4HC
0060D010BN4HC
0095D010BN4HC
0100DN006BN4HC
0100DN010BN4HC
0110R010BN4HC/-V
0110R020BN4HC
0110D010BN3HC
0110D010BN4HC
0140D005BN4HC
0160R010BN4HC/-V
0160D005BN4HC
0160D010BH3HC
0160D010BN4HC
0160D020BN3HC
0160D020BN4HC
0160D025W/HC
0160DN010BN4HC
0160DN025W/HC
0160MA003BN
0160MU003M
0160R010BN4HC
0165R010BN4HC
0180MA010BN
0240D010BN/HC
0240D003BN3HC
0240D005BH4HC
0240D010BH4HC
0240D010BN3HC
0240D010ON
0240D100W/HC
0240R010BN/HC
0240R010BN/HC
0250DN010BN/HC-V
0250DN025BN4HC
0280D005BH4HC
0280D005BN3/HC
0280D010BH4HC
0280D200W/HC
0280R010BN4HC
0330D003BH4HC
0330D005BN4HC
0330D010BN4HC
0330R003ON
0330R005ON
0330R010BN3HC
0330R020ON
0400DN010BN4HC
0500D010BN3HC
0500R010BN3HC
0660D010BH4HC
0660D010BN4HC
0660D020BN4HC
0660R005BN/HC
2600R020ON,HYDAC
2080D10BN,HYDAC
2600R010BN4HC,HYDAC
2600R005BN4HC,HYDAC
2600R003BN3HC/KB,HYDAC
1700R010BN4HC,HYDAC
1700R010BN4HC,HYDAC
1300R010BN4HC,HYDAC
1300R005BN4HC,HYDAC
1300R005BN3HC,HYDAC
1300R003ON,HYDAC
1300R020BN4HC,HYDAC
1300R003BNAM,HYDAC
0990D010BH4HC,HYDAC
0950R010BN4HC,HYDAC
0850R020BN4HC,HYDAC
0850R010BN3HC,HYDAC
0850R010BN4HC,HYDAC
0660R050W/HC-V,HYDAC
0660R020ON,HYDAC
0660R010BN3HC,HYDAC
0660R010BN4HC,HYDAC
2150D03BN,HYDAC
N5DM005,HYDAC
N5DM001,HYDAC
N50DM010,HYDAC
N15DM020,HYDAC
N15DM010,HYDAC
N15DM002,HYDAC
0330D025W
/HC
5.03.18D03BN,HYDAC
5.03.09D03P,HYDAC
LH0660D005BN/HC,HYDAC
INNOGAD13CTR001,PROTEK
HPMF4L16-10MB,HY-PRO
HP20L8-12MV,HY-PRO
HP13NL9-10MB,HY-PRO
0850 R 050 W/HC /-W,
0850 R 100 W,
0850 R 100 W /-V,
0850 R 100 W/HC,
0850 R 100 W/HC /-KB,
0850 R 100 W/HC /-W,
0850 R 200 W,
0850 R 200 W /-B6,
0850 R 200 W /-V-B6,
0850 R 200 W/HC,
0850 R 200 W/HC /-B1,
0850 R 200 W/HC /-KB,
0850 R 200 W/HC /-V,
0850 R 200 W/HC /-W,
0950 R 001 ON /-B6,
0950 R 001 ON /-KB,
0950 R 001 ON /-V,
0950 R 001 ECON2,
0950 R 003 BN4AM,
0950 R 003 BN4AM /-KB,
0950 R 003 BN4AM /-V,
0950 R 003 ON,
0950 R 003 ON /-B6,
0950 R 003 ON /-KB,
0950 R 003 ON /-V,
0950 R 003 ON /-V-B6,
0950 R 003 ON /-V-KB,
0950 R 003 ECON2,
0950 R 003 V,
0950 R 003 V /-KB,
0950 R 003 V /-V,
0950 R 003 V /-W,
0950 R 005 ON,
0950 R 005 ON /-B1,
0950 R 005 ON /-B6,
0950 R 005 ON /-KB,
0950 R 005 ON /-SFREE,
0950 R 005 ON /-SFREE-KB,
0950 R 005 ON /-V,
0950 R 005 ON /-V-B6,
0950 R 005 ON /-V-KB,
0950 R 005 ON /-V-SFREE-B6,
0950 R 005 ECON2,
0950 R 005 P/HC /-KB,
0950 R 005 V,
0950 R 005 V /-KB,
0950 R 005 V /-W,
0950 R 010 BN4AM,
0950 R 010 BN4AM /-V,
0950 R 010 ON,
0950 R 010 ON /-B1,
0950 R 010 ON /-B2,
0950 R 010 ON /-B6,
0950 R 010 ON /-KB,
0950 R 010 ON /-SFREE,
0950 R 010 ON /-SFREE-B2,
0950 R 010 ON /-V,
0950 R 010 ON /-V-B1,
0950 R 010 ON /-V-B6,
0950 R 010 ON /-V-KB,
0950 R 010 ECON2,
0950 R 010 ON/PO,
0950 R 010 ON/PO /-KB,
0950 R 010 ON/PO /-V-KB,
0950 R 010 P,
0950 R 010 P /-B6,
0950 R 010 P /-KB,
0950 R 010 P /-V,
0950 R 010 P /-W,
0950 R 010 P/HC,
0950 R 010 P/HC /-B6,
0950 R 010 P/HC /-KB,
0950 R 010 P/HC /-V,
0950 R 010 P/HC /-W,
0950 R 010 V,
0950 R 010 V /-B2,
0950 R 010 V /-B6,
0950 R 010 V /-KB,
0950 R 010 V /-V,
0950 R 010 V /-W-KB,
0950 R 020 ON,
0950 R 020 ON /-B6,
0950 R 020 ON /-KB,
0950 R 020 ON /-V,
0950 R 020 ON /-V-B6,
0950 R 020 ON /-V-KB
0950 R 020 ECON2,
0950 R 020 P,
0950 R 020 P /-KB,
0950 R 020 P /-V,
0950 R 020 P /-W,
0950 R 020 P/HC,
0950 R 020 P/HC /-KB,
0950 R 020 P/HC /-V,
0950 R 020 P/HC /-W,
0950 R 020 V,
0950 R 020 V /-KB,
0950 R 025 W,
0950 R 025 W /-B6,
0950 R 025 W /-KB
0950 R 025 W /-V,
0950 R 025 W /-W,
0950 R 025 W/HC,
0950 R 025 W/HC /-B1,
0950 R 025 W/HC /-B6,
0950 R 025 W/HC /-KB,
0950 R 025 W/HC /-V,
0950 R 025 W/HC /-V-B1,
0950 R 025 W/HC /-W,
0950 R 040 AM,
0950 R 040 AM /-V,
0950 R 040 W/HC,
0950 R 050 W,
0950 R 050 W /-KB,
0950 R 050 W /-V,
0950 R 050 W/HC,
0950 R 050 W/HC /-B6,
0950 R 050 W/HC /-KB,
0950 R 050 W/HC /-V,
0950 R 050 W/HC /-V-B6,
0950 R 050 W/HC /-V-KB,
0950 R 100 W,
0950 R 100 W/HC,
0950 R 100 W/HC/-B0.2,
0950 R 100 W/HC /-B0.3,
0950 R 100 W/HC /-KB,
0950 R 100 W/HC /-V-KB,
0950 R 100 W/HC /-W,
0950 R 200 W,
0950 R 200 W /-V,
0950 R 200 W/HC,
0950 R 200 W/HC /-B0.2,
0950 R 200 W/HC /-KB,
0950 R 200 W/HC /-W,
1200 R 003 ON /-KB,
1200 R 020 ON/PO /-KB,
1300 R 001 ON,
1300 R 001 ON /-B1,
1300 R 001 ON /-B6,
1300 R 001 ON /-KB,
1300 R 001 ON /-V,
1300 R 001 ON /-V-KB,
1300 R 001 ECON2,
1300 R 003 BN4AM,
1300 R 003 BN4AM /-B6,
1300 R 003 BN4AM /-KB,
1300 R 003 BN4AM /-V,
1300 R 003 BN4AM /-V-KB,
1300 R 003 ON,
1300 R 003 ON /-B1,
1300 R 003 ON /-B6,
1300 R 003 ON /-KB,
1300 R 003 ON /-V,
1300 R 003 ON /-V-B6,
1300 R 003 ON /-V-KB,
1300 R 003 ECON2,
1300 R 003 ECON2/-V,
1300 R 003 V,
1300 R 003 V /-KB,
1300 R 003 V /-V,
1300 R 003 V /-W,
1300 R 005 BN4AM /-V,
1300 R 005 ON /-B1,
1300 R 005 ON /-B1.5,
1300 R 005 ON /-B6,
1300 R 005 ON /-KB,
1300 R 005 ON /-SFREE,
1300 R 005 ON /-SFREE-KB,
1300 R 005 ON /-V,
1300 R 005 ON /-V-B1,
1300 R 005 ON /-V-B6,
1300 R 005 ON /-V-KB,
1300 R 005 ECON2,
1300 R 005 ECON2 /-V,
1300 R 005 MM /-SFREE-KB,
1300 R 005 ON,
1300 R 005 ON/PO /-KB,
1300 R 005 V,
1300 R 005 V /-B6,
1300 R 005 V /-KB,
1300 R 010 BN4AM,
1300 R 010 BN4AM /-KB,
1300 R 010 BN4AM /-V,
1300 R 010 BN4AM /-V-KB,
1300 R 010 ON,
1300 R 010 ON /-B1,
1300 R 010 BN4HC /-B4-KE50,
1300 R 010 ON /-B6,
1300 R 010 ON /-KB,
1300 R 010 ON /-V,
1300 R 010 ON /-V-B1,
1300 R 010 BN4HC /-V-B4-KE50,
1300 R 010 BN4HC /-V-KE50,
1300 R 010 ON /-V-B6,
1300 R 010 ON /-V-KB,
1300 R 010 ECON2,
1300 R 010 ON/PO,
1300 R 010 ON/PO /-KB,
1300 R 010 P,
1300 R 010 P /-B6,
1300 R 010 P /-KB,
1300 R 010 P /-V,
1300 R 010 P /-W,
1300 R 010 P/HC,
1300 R 010 P/HC /-B1,
1300 R 010 P/HC /-B6,
1300 R 010 P/HC /-KB,
1300 R 010 P/HC /-W,
1300 R 010 V,
1300 R 010 V /-KB,
1300 R 010 V /-V,
1300 R 010 V /-W,
1300 R 010 VB,
1300 R 015 MM /-KB,
1300 R 020 ON,
1300 R 020 ON /-B1,
1300 R 020 ON /-B6,
1300 R 020 ON /-KB,
1300 R 020 ON /-SFREE,
1300 R 020 ON /-SFREE-B6,
1300 R 020 ON /-SFREE-KB,
1300 R 020 ON /-V,
1300 R 020 ON /-V-B6,
1300 R 020 ON /-V-KB,
1300 R 020 ECON2,
1300 R 020 ON/PO,
1300 R 020 ON/PO /-V,
1300 R 020 P,
1300 R 020 P /-B6,
1300 R 020 P /-KB,
1300 R 020 P /-R
1300 R 020 P /-W,
1300 R 020 P/HC,
1300 R 020 P/HC /-B6,
1300 R 020 P/HC /-KB,
1300 R 020 P/HC /-V-B1,
1300 R 020 P/HC /-W,
1300 R 020 V,
1300 R 020 V /-B1,
1300 R 020 V /-KB,
1300 R 025 W,
1300 R 025 W /-B1,
1300 R 025 W /-B6,
1300 R 025 W /-KB,
1300 R 025 W /-V-KB,
1300 R 025 W /-W,
1300 R 025 W/HC,
1300 R 025 W/HC /-B1,
1300 R 025 W/HC /-B6,
1300 R 025 W/HC /-KB,
1300 R 025 W/HC /-V,1
300 R 025 W/HC /-V-KB
1300 R 025 W/HC /-W,
1300 R 025 W/HC /-W-B1,
1300 R 025 W/HC /-W-B6,
1300 R 025 W/HC /-W-KB,
1300 R 040 AM,
1300 R 040 AM /-KB,
1300 R 040 AM /-V,
1300 R 050 W,
1300 R 050 W /-B1,
1300 R 050 W /-B6,
1300 R 050 W /-KB,
1300 R 050 W /-V-B6,
1300 R 050 W /-V-KB,
1300 R 050 W/HC,
1300 R 050 W/HC /-B1,
1300 R 050 W/HC /-B6,
1300 R 050 W/HC /-KB,
1300 R 050 W/HC /-V,
1300 R 050 W/HC /-V-B6,
1300 R 050 W/HC /-V-KB,
1300 R 050 W/HC /-W,
1300 R 050 W/HC /-W-B6,
1300 R 050 W/HC /-W-KB,
1300 R 100 W,
1300 R 100 W /-B6,
1300 R 100 W /-KB,
1300 R 100 W /-W,
1300 R 100 W/HC,
1300 R 100 W/HC /-B0.2,
1300 R 100 W/HC /-B1,
1300 R 100 W/HC /-B2,
1300 R 100 W/HC /-B6,
1300 R 100 W/HC /-KB,
1300 R 100 W/HC /-KB-W,
1300 R 100 W/HC /-V,
1300 R 100 W/HC /-V-W,
1300 R 100 W/HC /-W,
1300 R 200 W,
1300 R 200 W /-KB,
1300 R 200 W/HC,
1300 R 200 W/HC /-B1,
1300 R 200 W/HC /-KB,
1300 R 200 W/HC /-V,
1300 R 200 W/HC /-V-B0.2,
1300 R 200 W/HC /-V-B2,
1300 R 200 W/HC /-V-B6,
1300 R 200 W/HC /-V-KB,
1300 R 200 W/HC /-W,
1300 R 500 W /-KB,
1700 R 001 ECO/N,
1700 R 001 ON,
1700 R 001 ON /-B6,
1700 R 003 BN4AM,
1700 R 003 ECON2,
Contact at:
Attn:kayla wang
Web.:chinafilters.en.made-in-china.com