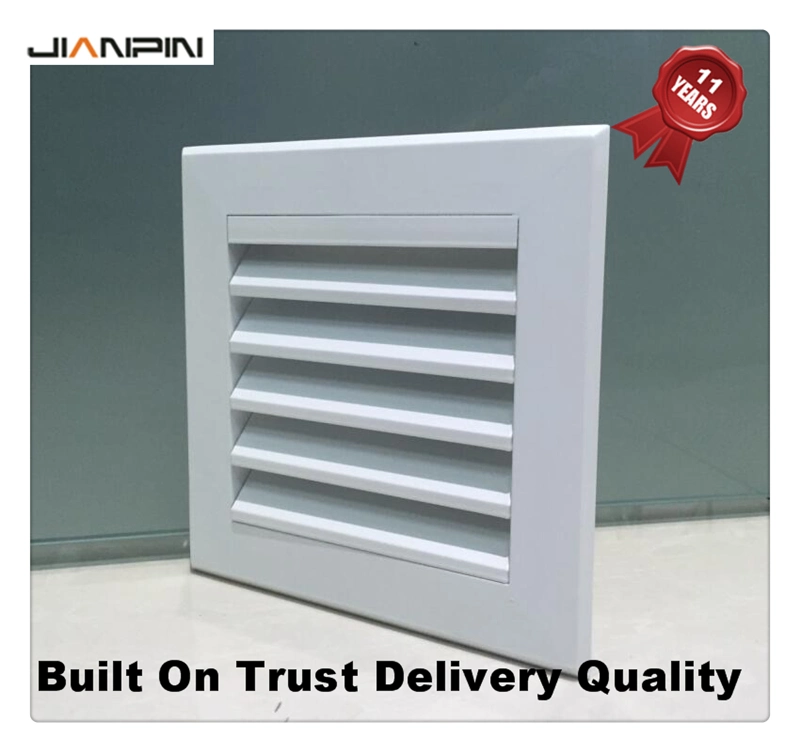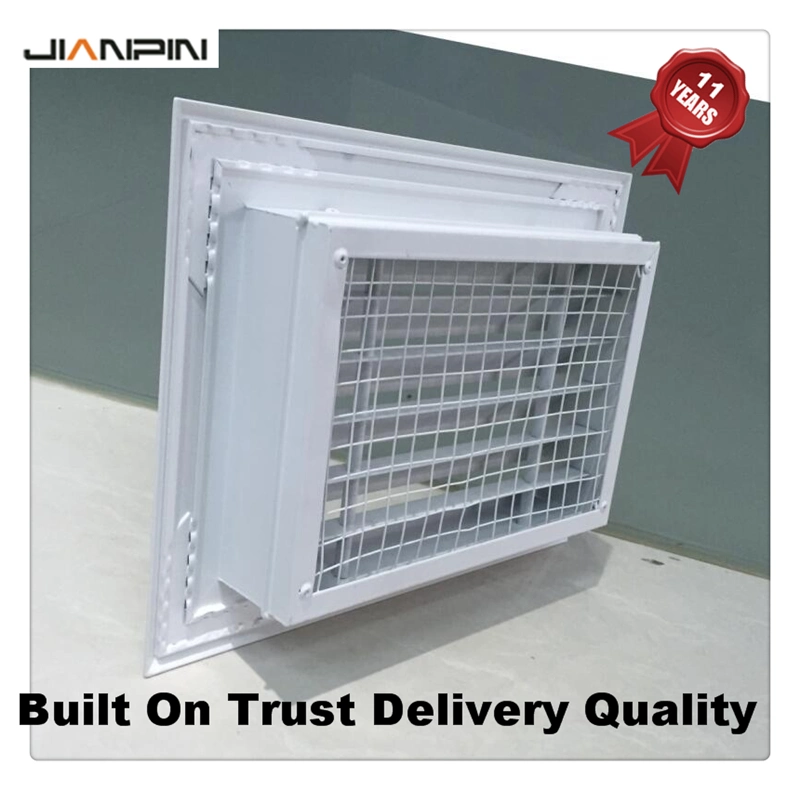 Return Air Grille With or Without Filter
A consistently popular product,return air grille are effective supply units, which suit modular ceiling systems perfectly.
Having undergone a recent redesign, JIANPIN return air grille are now lighter and shallower, but the well known design has stayed the same.
Application
Consistently popular grille style

Available in one pattems

Extruded aluminum construction

Finxed or removable core for easy access to ducting or volume control damper

Description

The return air grille c/w filters can be used for all type of systems. It is primarily designed for wall-mounting, although it can be also fitted into the ceiling. The hinged type grille is also for easy accessible of filter.

The grille is made of extruded aluminum.

Standard finishes are natural anodized or powder coat white.
| | |
| --- | --- |
| Material | Aluminum |
| Thickness | 1.0mm |
Our Company
Foshan Jianpin Air Conditioning Tech Co., Ltd ( Previous Foshan Nanhai Jianpin Air Conditioning Factory ), is not only a professional manufacturer and supplier of all kinds of HVAC (heating, ventilation and air conditioning) parts, but also an one-stop service provider. Only the Best is our mission.
Our main products and services as following,
Air Diffusers, grilles and registers - All kinds of aluminum/ metal/ ABS/ stainless steel/ wooden air diffusers and air grilles, such as ceiling diffusers, floor registers, door grilles ,egg crate grilles, side wall registers, square/ round air diffusers, deflection grilles, return air diffusers, jet diffusers, swirl diffusers and linear slot diffusers,etc.
Ductwork - Access doors are designed to provide convenient, economical access to duct components, such as ceiling access door, duct access door with panel, access door, etc.
Dampers - Many kinds of aluminum/ metal air dampers, diffusers dampers and fire dampers, etc.
Accessories - Corners, egg crate core, kinds of filter screen, adapter connector, duct clips, rapid kit, perforated strap, etc.
Advanced technology and production lines.
Qualified designers and skilled workers.
Professional and efficient services.
Wide selections of models with competitive prices are available, and the scale of production and the R&D capability have been promoting steadily.
Now our products and services have been accepted by clients from many areas and countries like Europe, Southeast Asia, North America, Middle East, New Zealand and Australia, etc, which are still spreading.
Only the Best, you can relying on us, we are Foshan Jianpin Air Conditioning Tech Co., Ltd.