Double Glazed Venetian Blinds is made by the insulated glass with internal blinds magnetically controlled
We are a leading manufacturer of double glazed blinds/magnetic double glazed venetian blinds with over 16-year experience, a factory of 160,000 sq.meters, annual turnover of $20,000,000 and 50% of market share in overseas markets.
Our double glazed blinds/magnetic double glazed venetian blinds offer a versatile and contemporary means of privacy and shading suitable for large door panels, screens, office partitioning, store fronts, residential glazing and commercial building envelopes.

It is assembled and permanently sealed within the double glazing tilting and lifting by magnet handle, wall-controlled switch or remote control.


Features
1)SUNSHINE AND HEAT INSULATION
in summer, the fully spread out blinds sheets can effective block the direct sunshine and its hollow glass with 21mm air layer can effectively prevent the heat from entering inward. The build-in blinds sheets can preent the formation of air convection and achieve heat insulation.
2) HEATING AND HEAT PRESERVATION
in winter, the build-in blinds are fully spread in. The sunshine may go directly indoors in the day for heat accumulation while in the night, the blinds will be fully spread out, as can effectively reduce the loss of heat outward for hea insulation.
3)SOUND AND RADIATION PROOF FUNCTIONS
the 21mm air layer plus the built-in blinds adds to the superior sound-proof effect. The blinds sheets can block the intrusion of various frequency ranges of lights
4) MULTI-ANGLE LIGHT ADJUSTMENT
the built-in blinds sheeet at any height can rotate by 180 degrees, of which the free adjustment functin can satisfy the user's demand for lighting angles
5)THEY CAN PREVENT THE DUST AND POLLUTION EASY TO CLEAN
The structure with hollow glass can block the penetration of air or substance from into the hollow glass. Moreover, te built-in blinds sheets need no cleaning.
6) PREVENTION OF FROST
the hollow glass has the advantages of air and water tightnees, which can block the outside air from coming inside so as to avoid the frost.
7)FIRE PREVENTION
the tempered glass and aluminum-magnesium blinds sheets will not be ignited by naked flame or release heavy smokes. They can effectively minimize the risks of fires.
8)ECO-FRIENDLY
no pollution will occur during the production and use. The air-tightnesskeeps the blinds sheets from being polluted so as to avoid complicated washing and optica pollution.
9) EASY OPERATION
the only handle can spread out and in the blinds sheets and achieve the light control. The handle can be installed according to the height of the doors and windows and for operation conveniences
Specifications
*Matherial
Alu alloy
*Thickness:
1.0mm-2.0mm profile thickness.
* Surface Treatment:
Powder coated/ Electrophoresis/ Anodizing etc
* Color:
Could be matched with blinds such as white ,silver ,gold etc
Insulated Glass
* Type:
Tempered Glass/ Laminated Glass/ LOW-E Glass/ Tint Glass etc
* Thickness:
Air space 19mm,21mm,25mm
* Color
Clear, Obscure, Green, Europe Grey etc
Blade
* Width
12.5/15mm etc
* Color:
White, Black, Silver, Brown etc
* Thcikness
0.18mm
Magnetic control
Single handle control or double handle control
Packing
Safety & toughed exported wooden case
Lead Time
Normally one month , if the quantity less than 1000 m² ,15 days is fine.
Certificate
SGS, SAI GLOBAL approved
Usage
Window, door ,partition,curtain wall of Hospital, office building, school ,apartment etc.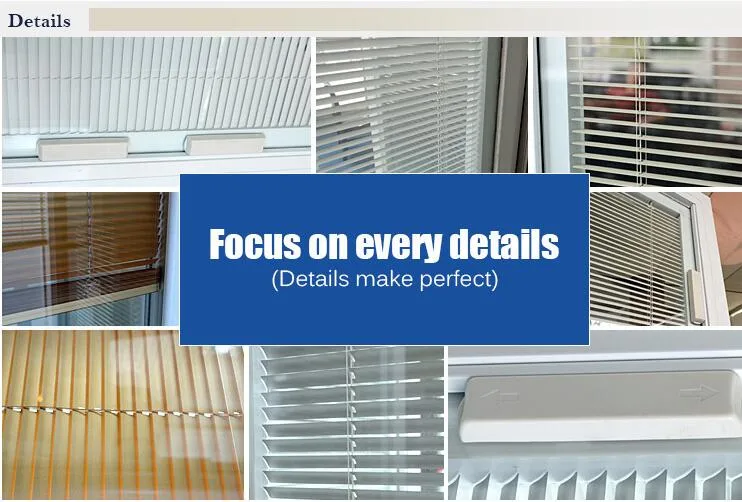 venetian glass with magnetic controlled -blinds in our warehouse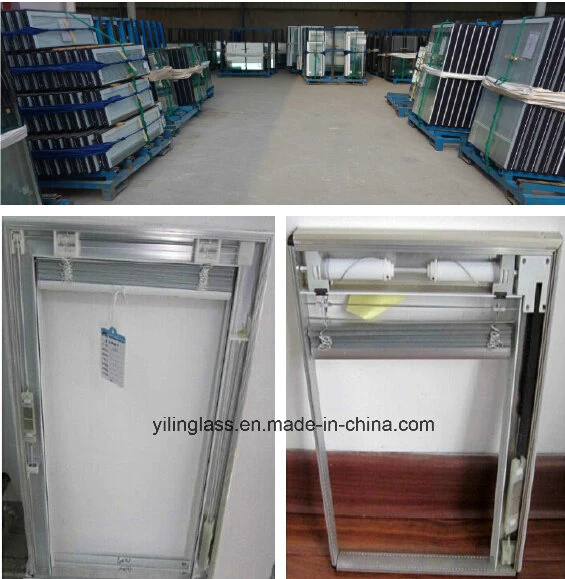 inside magnetic system ( single handle & double hadles)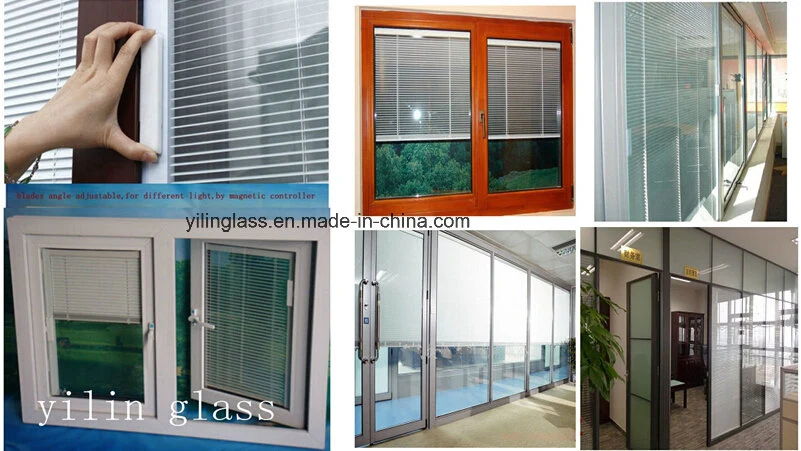 blinds & applicaton case used for window ,door, partition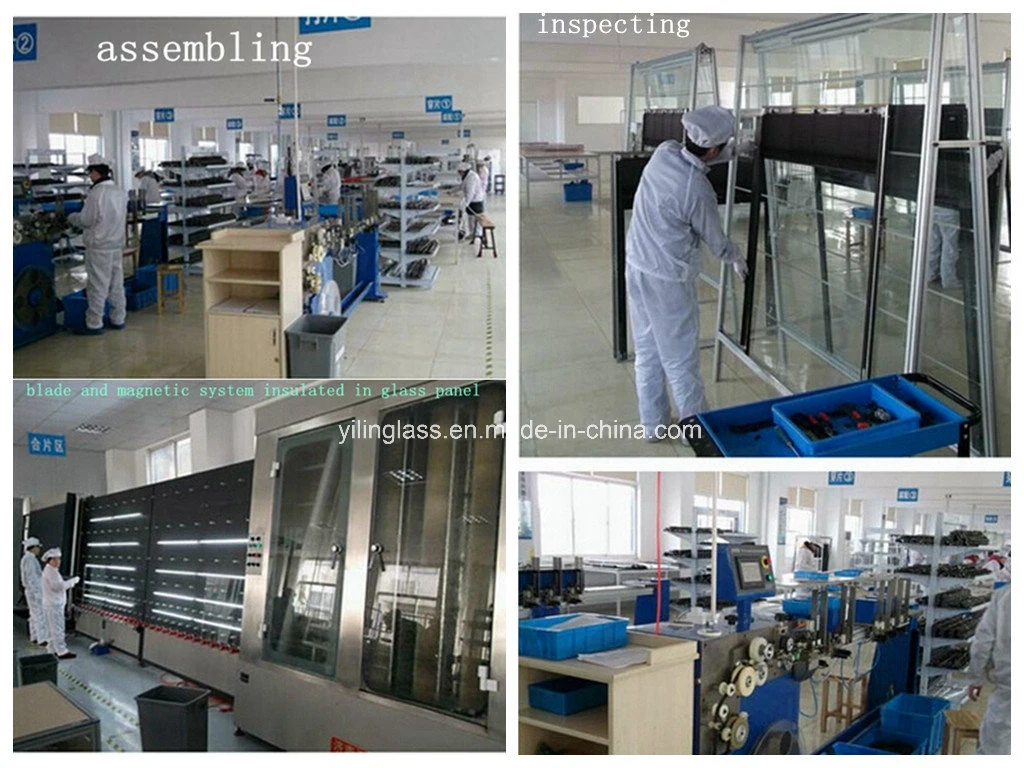 installation & insulation