Stainless Steel Metal Wire Mesh Air Filter Disc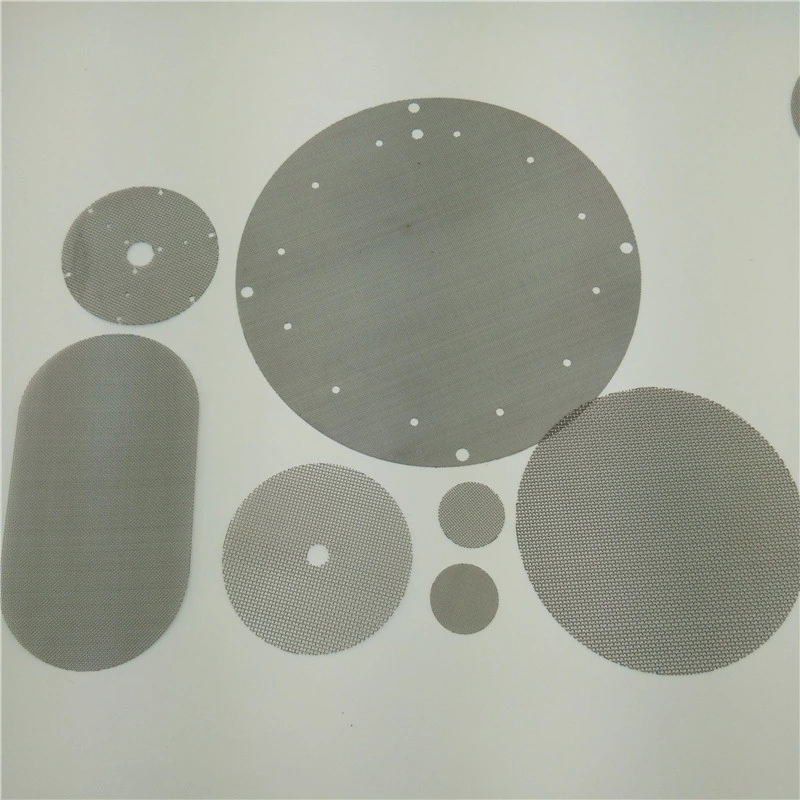 Material: SS302, SS304, SS404L, SS316, SS316L, Monel 400, Hastelloy alloy.
Stainless steel wire mesh, stainless steel sintered felt, sintered wire mesh,
phosphor bronze wire, brass wire,Iron wire cloth etc.
Type: variety of different shapes, different layers, as well as different sides made of
nickel-plated copper, aluminum, stainless steel and other material
Filtration grade: (filtration precision range): from 3 micron up to 10mm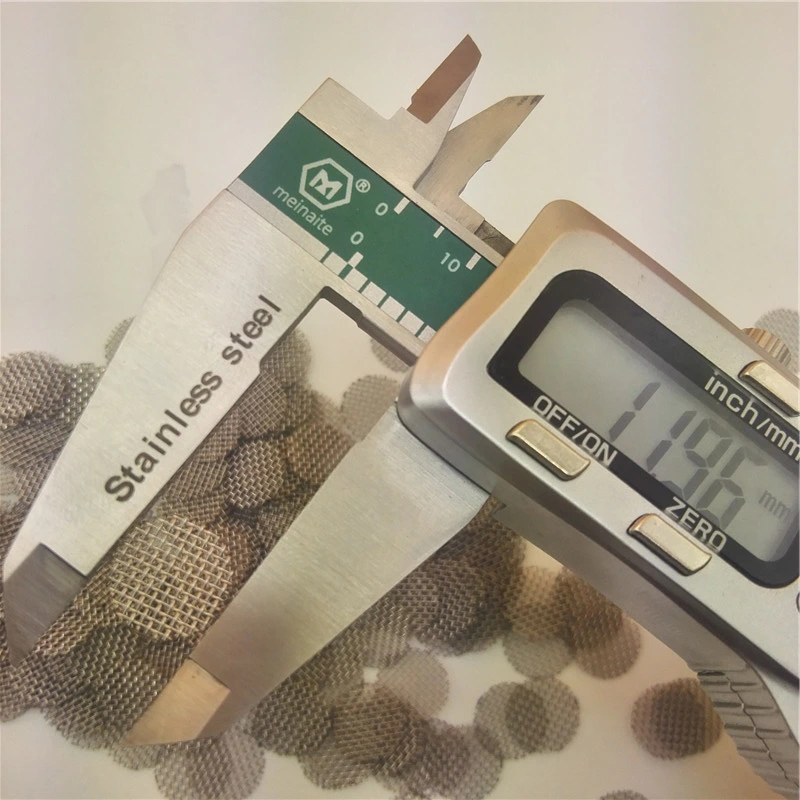 Specifications:
Materials: 304,304L,316L stainless steel.

Long, short, single layer or multilayer cylindrical extruder screen supplied.

Spot welded edge or aluminum alloy border edge.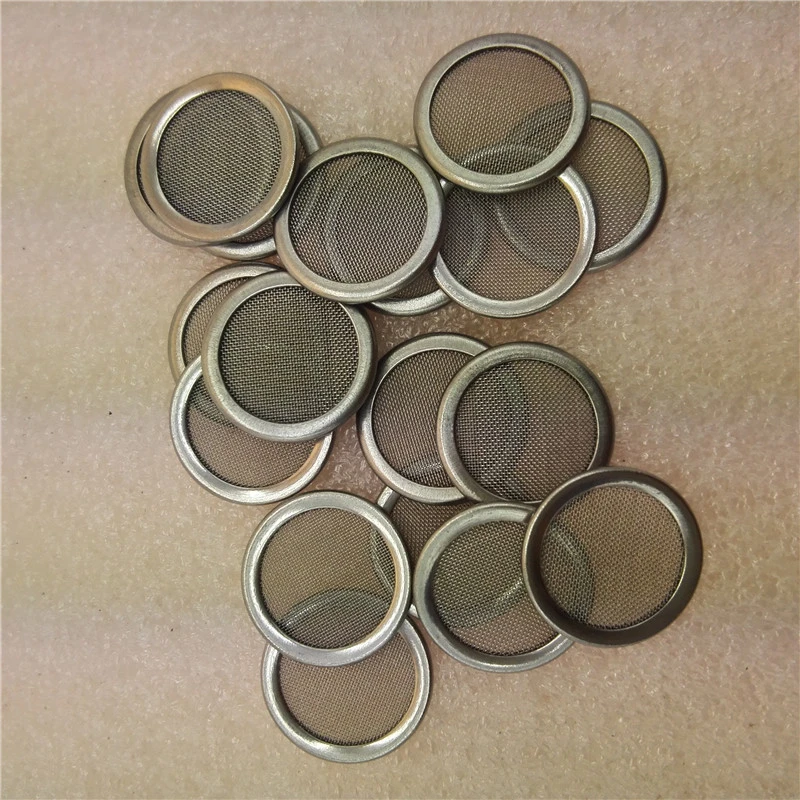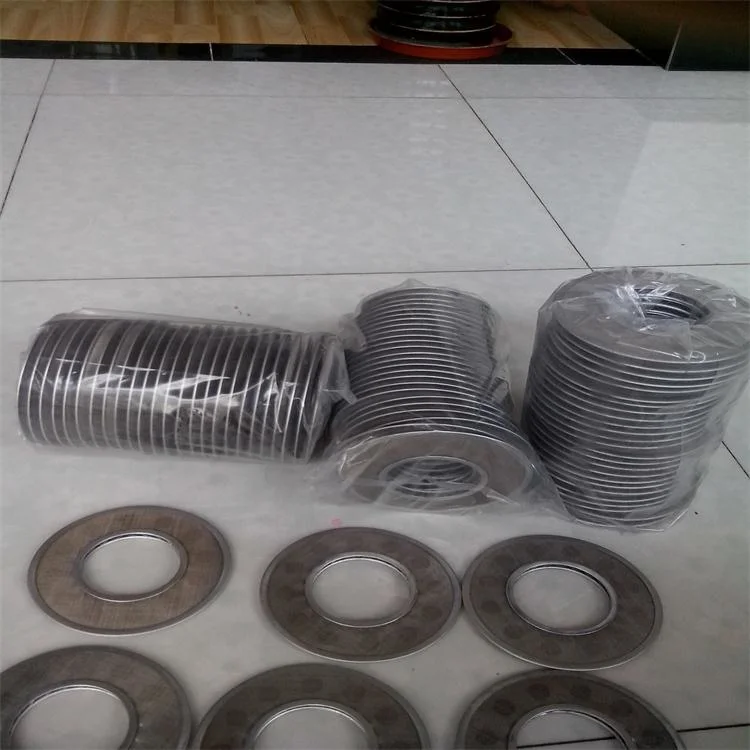 Features:
Very durable and strong.

Corrosion resistance.

Flexible, used in extrusion process or filtration process.

High flow rates at very low pressure drops.

Capacity of high dirt holding.

Wear-resisting, heat-resisting and alkali-resisting.

Packaged to customer specifications.
Cylindrical extruder screen made in one layer to multilayer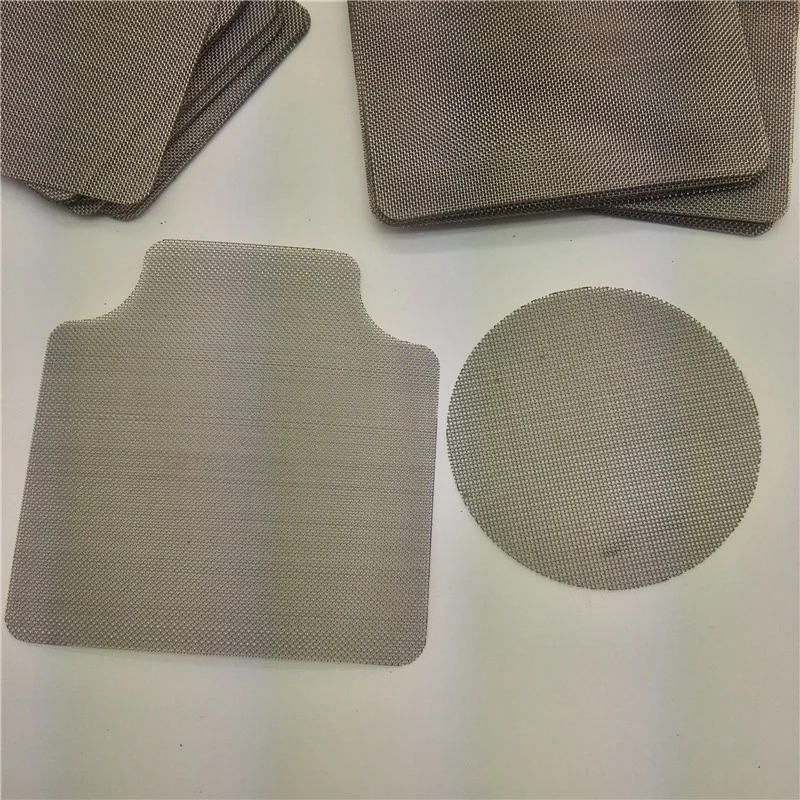 Our advantage:
1. OEM products is welcomed.
2. We are direct factory, so any quantity is acceptable.
3. We have ISO9001 Certificate.
4. Samples are available if needed.
5. Supply Mill Test Certificate with the products.
6. Our professional technicians could supply you suitable solutions.
They are widely exported to US and Europe.
| | | |
| --- | --- | --- |
| Mesh | Wire Dia. (MM) | Material(AISI) |
| 12meshX64mesh | 0.58/0.40 | 304 or 316 |
| 24meshX110mesh | 0.36/0.25 | 304 or 316 |
| 14meshX88mesh | 0.50/0.33 | 304 or 316 |
| 30meshX150mesh | 0.18/0.14 | 304 or 316 |
| 40meshX200mesh | 0.14/0.11 | 304 or 316 |
| 50meshX250mesh | 0.10/0.071 | 304 or 316 |
| 80meshX700mesh | 0.06/0.05 | 304 or 316 |
| 165meshX800mesh | 0.071/0.040 | 304 or 316 |
| 165meshX1400mesh | 0.05/0.032 | 304 or 316 |
| 200meshX1800mesh | 0.05/0.03 | 304 or 316 |
| 325meshX2300mesh | 0.030/0.025 | 316L |
| 400meshX2800mesh | 0.030/0.02 | 316L |